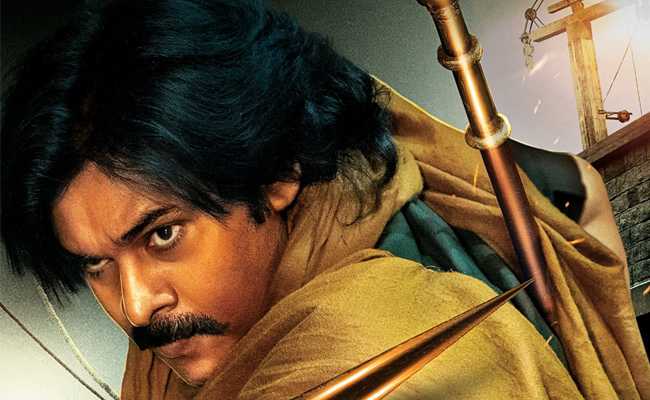 Pawan Kalyan and director Krish's first collaborative project, "Hari Hara Veera Mallu", has been facing many hurdles since its launch.
The film was announced three years ago. The shoot also commenced in 2020 but due to COVID-19, the film could not continue the regular shoot.
When it came back on track early this year, it seemed that the film would wrap its shooting by July. But the production of the film has not moved much further from where it was three months ago.
Sources close to the unit say that Pawan Kalyan was disappointed with director Krish.
Pawan wanted certain changes to the script and asked Krish to come up with better scenes. But the director has not made the changes yet. Hence, Pawan halted the shooting.
The actor, on the other hand, announced a political tour in Andhra Pradesh from October. The current situation is that Pawan Kalyan may either completely scrap this film or hold it furthermore.
On the other hand, Pawan Kalyan's fans fear that the film might become another "Acharya", which was also got delayed for many years and subsequently bombed at the box office.