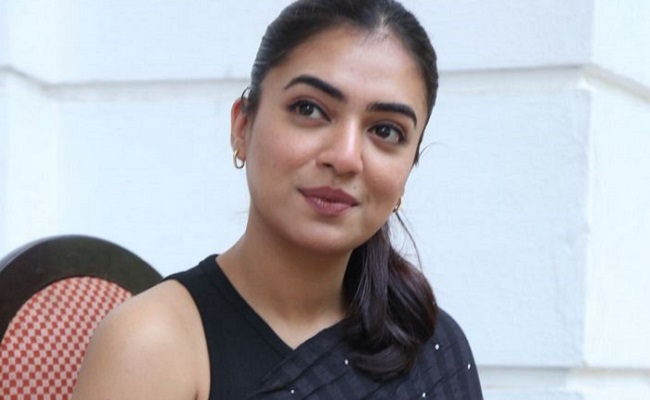 Nazriya, the talented Malayalam actress, who also happens to be the wife of popular actor Fahad Fazil paired up with Nani for 'Ante Sundaraniki'.
She has been over hyped by the film unit and the audience felt that there could be a very strong reason for casting her as the female lead.
But after watching the film the bells didn't ring for the audience. Many wondered why she was hyped before the release. Her character was not etched in a very special way.
It appeared that any other random actress would do the job in the same or a better way. Above that, she is not a popular face for Telugu audiences and this is her debut.
Is the problem with the character and the director's incapability in extracting the best out of her? Or is she over hyped?
These questions have been triggering in the minds of many audiences.