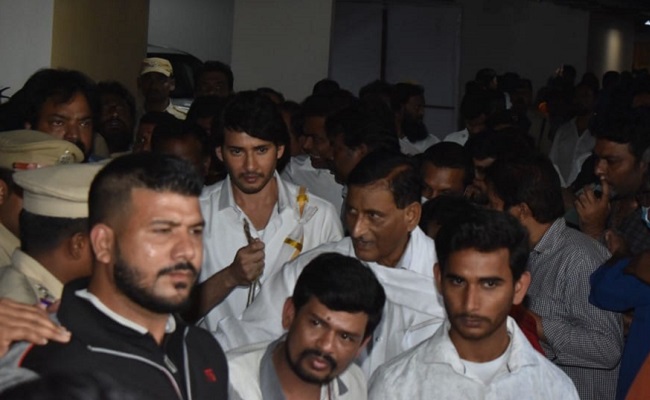 Superstar Krishna's funeral is completed. But there is huge criticism on the way the cremation was done for this legendary actor in a normal funeral yard. Many are pointing out the decision of Mahesh Babu.
Inside sources say that he didn't listen to the suggestions of his family members but opted to cremate him only in a burial ground.
Generally, when the affluent legendary personalities die, their funerals are done in their private lands to build a memorial eventually.
The recent funerals of SP Balasubrahmanyam and Krishnam Raju were also done in their respective private lands as a sign of honor. Looking into the past even the funeral of ANR was done in his Annapurna Studios.
Though Krishna's studio Padmalaya was given away to build apartments, 5 acres of land is still remaining. Apart from this, Krishna purchased a few acres of land near Maheshwaram as well. Mahesh also has 30 acres of land near the same.
When the family has lands at different places, it would have been a great gesture if at least two acres of land is dedicated to his memorial.
Many are saying that had Vijaya Nirmala been alive, she wouldn't have allowed this to happen. Even Naresh did the cremation of his mother in the private land.
Sources say that Adiseshagiri Rao, Ramesh Babu's wife and a few family members didn't agree to Krishna's cremation in Mahaprasthanam. But Mahesh Babu didn't listen to any of these and finished everything as per his wish.