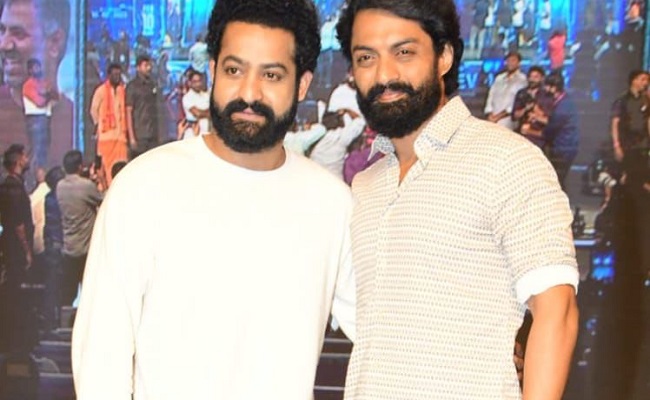 The launch event of the Rs 100 coin commemorating Sr NTR on his 100th birth anniversary took place today at Rashtrapati Bhavan, with the President of India presiding over the event.
A significant controversy has emerged due to the absence of an invitation extended to Lakshmi Parvathi, despite her being Sr NTR's wife.
Furthermore, Jr NTR's absence from the event remains unexplained, with various reasons offered lacking credibility. Surprisingly, Kalyan Ram also chose not to attend, following in Jr NTR's footsteps.
Kalyan Ram and Jr NTR have shared a close bond for many years, often coinciding in their public appearances.
Conversely, Kalyan Ram is notably absent if Jr NTR is not involved.
Even during a media-covered gathering of the entire Nandamuri family, followed by Chandrababu Naidu's public emotional display, Kalyan Ram was conspicuously missing from the group.
These instances clearly illustrate that Kalyan Ram's loyalty is firmly aligned with his brother, Jr NTR, while distancing himself from the broader Nandamuri clan.