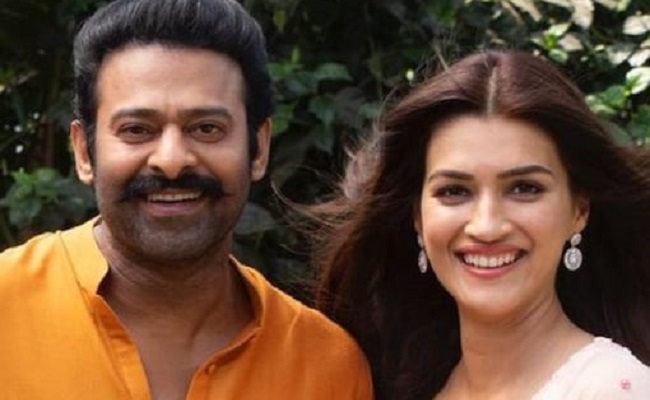 Bollywood media blasted shocking news today. A source named BollywoodLife says that Prabhas and Kriti are exchanging strong feelings towards each other.
They say that the bond is something 'special'. This has started with Kriti Sanon calling Prabhas during the Koffee With Karan show.
The Bollywood media is going gaga about it and spreading rumors about their alleged relationship.
But this should be taken with a pinch of salt. Because, when a film is about to release, the most cliched practice that Bollywood does is to link up the costars to create some pre release buzz.
Don't know if this helps in today's world but this can be something on those lines as it all started in the show of Karan Johar, the marketing director of big films.
"In fact, Prabhas is a bachelor and so he seems to have not minded to link him up with someone for time being, in the interest of film business. Just imagine! Can Kriti Sanon and Prabhas make a perfect match? Certainly not!", says an insider.
Adipurush is set to release on January 12, 2023. Besides Prabhas and Kriti, the film also stars Saif Ali Khan.