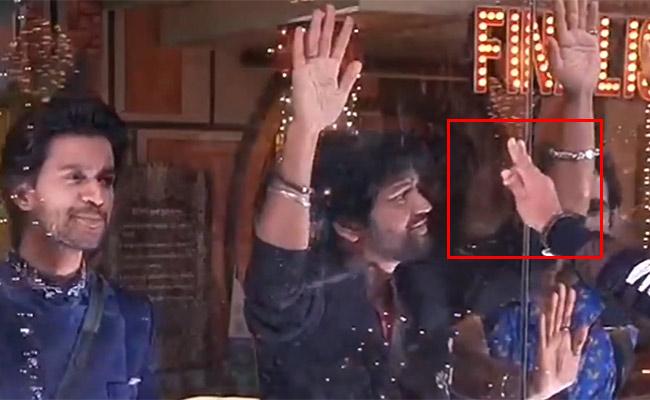 Bigg Boss 4 contestant Sohel made a surprise move when Bigg Boss offered Rs 25 lakh money for whoever walks away when there were only three remaining in the house.
Abhijeet and Akhil didn't budge despite the hike in the offer from Rs 20 lakh to Rs 25 lakh, but Sohel wasted no time in taking the offer.
Even Akhil and Abhijeet were surprised when Sohel made that decision. Nagarjuna tried to confuse him at that point but Sohel was happy to walk away with the money.
He could have had a chance to lift the trophy, because he wasn't aware of the voting trends outside. But Sohel seems to have a clear hint that he is not going to win the title, which is why he was happy to walk away with the money.
Social media is abuzz with reports that Sohel's friend Mehboob had given him a clear hint that he is not winning the title when he went into the house along with other evicted housemates. A couple of video clips are also being circulated as a proof for these claims.
Except for one contestant, nobody in the history of Bigg Boss (currently, fourteenth season is going in Hindi) has taken the offer before Sohel.
One should have a very strong gut feeling that he is not going to win after making it to the top 3 against all odds to make such a move.
Neither Sohel nor Mehboob responded to these allegations as yet.
Click Here for Latest Direct-to-OTT Releases (List Updates Daily)