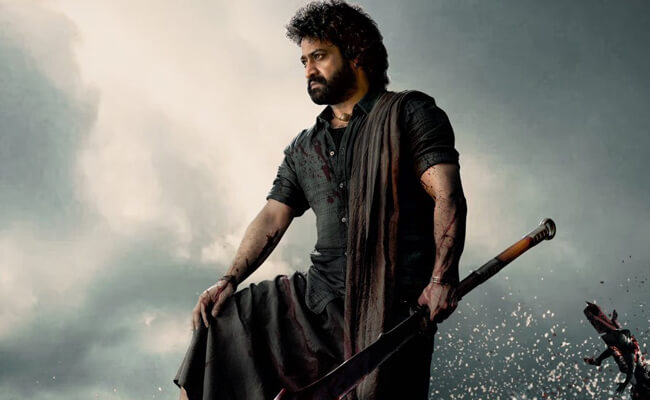 The title 'Devara' is indeed a good choice for the NTR-Koratala combo's Pan-India movie, and there's no doubt about it. However, the crucial question remains: How does the first look fare? Does it bring anything new to the table?
We see NTR with a serious expression on his face during pre-release functions. This time in this first look it is no different.
But what did Koratala say?
He claimed that NTR portrays a character that evokes fear to fear. But the first look fails to exhibit any signs of such fear. Only a sense of seriousness is evident. Furthermore, a closer shot with better detailing could have heightened the intensity of the portrayal.
Moreover, there doesn't seem to be any significant transformation in NTR's appearance or overall attire. It has become common for many heroes to put on black outfits, similar to Balakrishna recently wearing a black dhoti and shirt.
It is needless to say that Koratala disappointed fans with the First Look. We have to see if he comes up with something pathbreaking and impactful down the line.