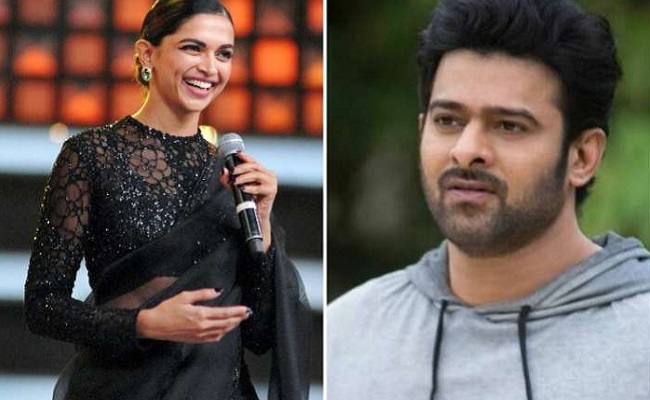 Mahanati director Nag Ashwin has impressed Superstar Prabhas with his superhero story and the project was made official a few months ago.
Nag Ashwin is currently giving final tweaks to the script and also taking care of pre-production.
He is yet to finalize the female lead for this most anticipated film. Ashwin wants a big star as the female lead so that it would create additional hype around the film.
He has reportedly approached Deepika Padukone and she is yet to take a call on it.
Deepika wants to see previous works of Nag Ashwin and decide whether to be a part in it or not. This project's range will become huge if Deepika Padukone signs on the dotted line.
It will go to floors in April next year and Prabhas is hoping to finish #Prabhas20 by that time. #Prabhas21 is bankrolled by Vyjayanthi Movies.
CLICK HERE!! For the In Depth Updates on all the OTT Content