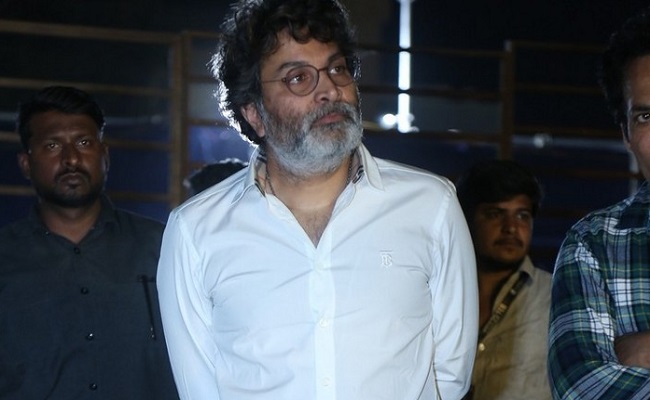 Suddenly another movie with Pawan Kalyan is announced on the banner of DVV Danayya in the direction of Sujith.
The official announcement of Mythri Movies- Harish Shankar is yet to come out. But interestingly there is a man behind these two projects of Pawan Kalyan and he is Trivikram.
Long ago Trivikram took advance checks from DVV Danayya and the producers of Mythri Movies separately for doing two different films. But eventually he kept working with both the banners on pause and continued to do films only for the Harika Hasini banner.
As the Mythri Movies banner didn't feel comfortable with this, they could finally get back the advance from Trivikram along with an interest.
But Danayya didn't ask him to pay back the advance but said that he would wait until he comes up with the script.
There are several gossips that Trivikram is the man who is not making the Mythri-Harish Shankar project happen with Pawan Kalyan keeping the old disturbances in mind.
But to compensate for the advance taken from Danayya, director Trivikram made Sujith develop a script for Pawan Kalyan and brought it on to the banner of Danayya. Thus, the payback for the advance taken is done, as per Tollywood grapevine.
Many are commenting on this in a different way saying that Trivikram sold Pawan Kalyan to Danayya to settle his liability. In fact, as long as Pawan Kalyan is in his pocket, Trivikram can enjoy the life of less work and more returns!