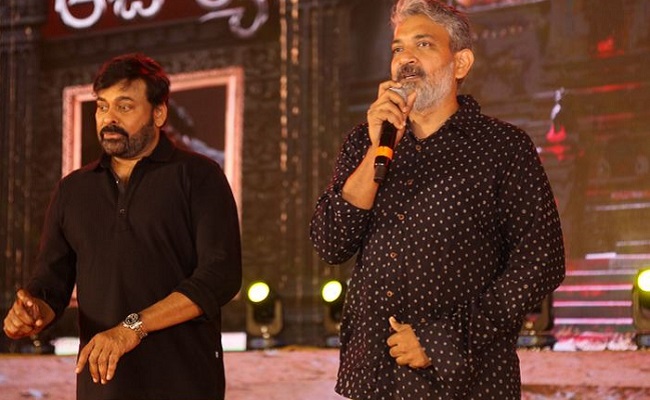 NTR fans are not happy with Rajamouli after RRR. Though Rajamouli is known for boosting up NTR's career with the films like Student No 1, Simhadri and Yamadonga the pan India venture RRR downsized him as per his fans.
Now Acharya's pre-release event added more fire to the satisfaction of NTR fans.
Rajamouli lauded Ram Charan stating that he is self made. NTR fans ask how can he be called self made when he hails from the mega family and that too as the son of Chiranjeevi.
Keeping this fans issue aside, a community that owns NTR is also not supporting Rajamouli now. Though NTR doesn't stand up to their expectations in many issues with regard to their community issues, they always feel like safeguarding his image.
An elderly man who is a popular figure from the above said community stated- "The dissatisfaction of fans is a different issue. But Tarak is close even to the creamy layer of our community. Rajamouli would have shown NTR in a far better way in RRR. That film helped Ram Charan but not our person. So we didn't support that flm much".
After RRR, actor NTR didn't come out till now. But Charan is busy with Acharya promotions, Shankar's film shoot etc.