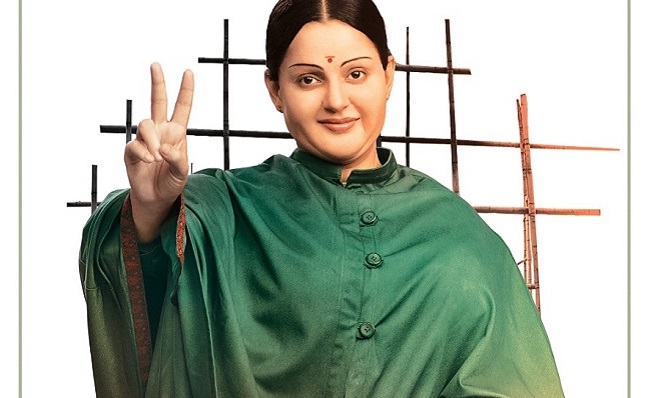 Kangana Ranaut has been working on Jayalalithaa biopic 'Thalaivi'. Now due to the lockdown, the makers are facing a mammoth loss of Rs 5 Cr.
A huge set of Parliament was erected in Hyderabad intended for a 45 day shoot. But they couldn't shoot in that even for a single day. Now the maintenance cost and studio rent are appearing like white elephants for the makers.
The damage seems to very serious and negotiations are also said to be happening to get some waiver for rental part. Now the natural process of maintaining the set is inevitable though expensive.
But the fears are surrounding about the monsoon season that is about to hit by June 8th as the set is in open air. Maintenance costs will be doubled as the complete set is not waterproof. They also have a set in Chennai, which is reportedly unused due to the lockdown.
Directed by AL Vijay, 'Thalaivi' will also release in Tamil, Telugu and Hindi. Vishnu Vardhan Induri and Shailesh R Singh are producing the film.