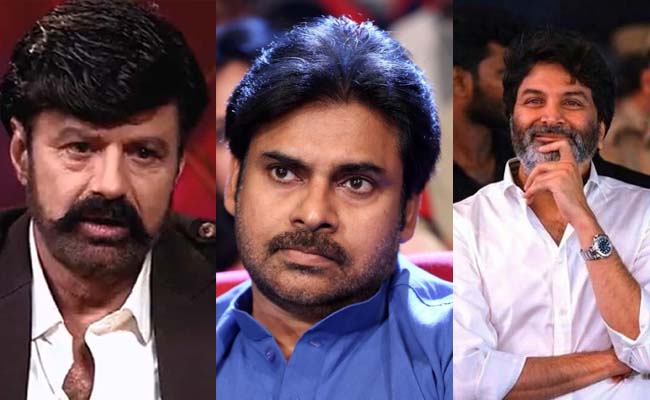 Something crazy is going to happen as per the inside sources. We can understand the combination of Pawan Kalyan and Trivikram but what happens if Balakrishna also joins them? This sounds impossible but some plans are being made.
Yes, this is not about any movie but a talk show. We know that Balakrishna's 'Unstoppable' was a super hit show. Now Unstoppable Season 2 is going to start.
Efforts are being made to bring in Trivikram and Pawan Kalyan together as guests for Balakishna to host them. If this happens, it is needless to say how viral it becomes.
Grapevine says that Trivikram and Pawan agreed to this in principle. But they are yet to give their final consent. If they agree then the shooting happens immediately.
Balayya is coming on to the sets of Unstoppable 2 from 26th of this month for a week. The opening shot of this is going to be shot either in Dubai or Turkey as per sources.