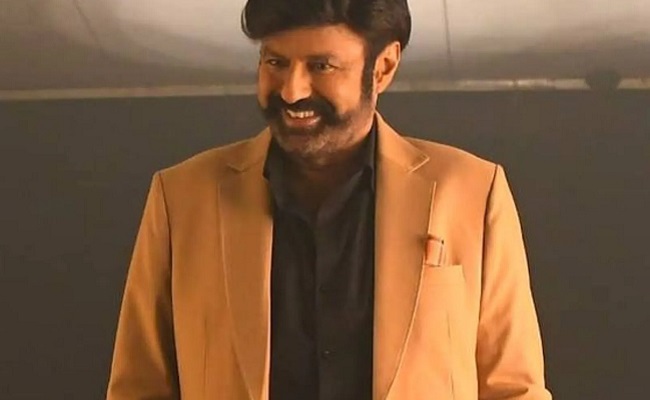 It was Nandamuri Balakrishna's birthday yesterday. Fans awaited the release of new title 'Jai Balayya' by Mythri Movies. A video glimpse was released but without the title.
Keeping the punch dialogues and the shots lifted from other films aside, many wondered why the title was not announced. Similarly Anil Ravipudi- Sahu Garapati film title 'Bro..I Dont Care' was also not announced.
The reason behind this is none other than Balakrishna who ordered the concerned producers not to announce the titles till the last moment of release, as per the sources.
It seems that Balakrishna is hooked to the sentiment of 'Akhanda' which was promoted only as NBK106 until the film's release. The film proved to be a blockbuster.
So Balakrishna is following the sentiment to continue the titles as NBK107, NBK108 as of now. That's the reason even the okayed titles were not announced.
But here Balakrishna should understand one thing. NBK106 (Akhanda) has the numbers 1,0,6 which might have worked because of numerology. The same result may not work for NBK107 and NBK108.
Since every such thing matters for Balakrishna, he should consult a numerologist before holding the titles until the last moment.