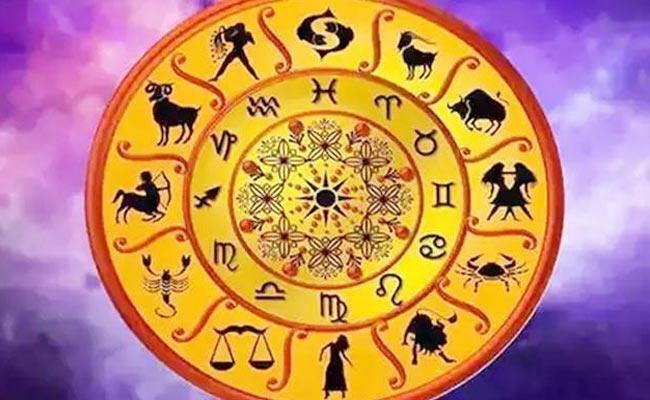 Here is a guide to the week ahead for you. This is your forecast for September 18-24.
Aries: Accept compromise and cooperation as keys to your success this week. This is an excellent time to collaborate and build alliances with coworkers, superiors, or business partners. Your ability to work harmoniously with others will be your greatest asset. It's a good phase to discuss financial arrangements with your business or investment partner. For those in relationships, spend quality time with your partner, engage in meaningful conversations, and prioritise their needs. If you're single, this week may bring someone new into your life through social interactions. Avoid sacrificing your individuality, but also be mindful of the impact your decisions have on those close to you.
Tip of the week: Collaborate with others
Taurus: A well-planned schedule will help you manage your tasks efficiently and reduce stress this week. Your colleagues and superiors will appreciate your dedication. Use this energy to tackle challenging tasks and projects. If you've been considering making changes in your career, this is a favourable time to explore new opportunities or take on additional responsibilities. Spend quality time with your loved ones, and consider organising a family gathering. If single, focus on self-love and self-improvement. A balanced and healthy person will attract potential partners naturally. If you've been neglecting any health concerns, now is the time to address them.
Tip of the week: Plan your schedule
Gemini: Your career is under the spotlight this week, and you have the opportunity to shine. Your creative ideas and unique approach will be appreciated by your colleagues. Don't be afraid to share your thoughts and take calculated risks in your work. This is a favourable time to pitch new projects, as your enthusiasm will be infectious. Impulsive spending could lead to regret later. Focus on long-term financial goals and consider investments that align with your passions. You'll find joy in spending time with loved ones, especially children, if you have them. Plan fun family activities or creative projects that everyone can enjoy together.
Tip of the week: Be innovative
Cancer: Your financial focus this week should revolve around home-related expenses and investments. This is an auspicious time for making improvements to your living space, whether that means renovating, redecorating, or simply investing in quality household items. This is also an excellent time for any career-related conversations within your family, as their support can help you achieve your goals. If you're considering any significant family-related decisions, like moving or expanding your family, the energy this week supports those choices. If you're single, you may be drawn to potential partners who exude a sense of stability.
Tip of the week: Invest time at home
Leo: This week, your career prospects are looking bright. This is an ideal time for brainstorming, presenting ideas, or even negotiating a promotion. Your colleagues and superiors will be receptive to your insights, so don't hesitate to speak up. This week, networking can lead to unexpected opportunities, so be open to meeting new people. Avoid impulsive spending, as your financial stability may require some adjustments. Existing relationships will benefit from deeper and more meaningful conversations. Share your thoughts and feelings with your partner, as this will enhance emotional intimacy.
Tip of the week: Share your ideas
Virgo: The week kicks off with a strong urge to assess your values and priorities. Take some time today to contemplate what truly matters to you. It could be a good moment to declutter your living space or your mind, clearing out what no longer serves you. Evaluate your current job situation and whether it aligns with your financial and emotional needs. If you've been considering a change, this is the time to explore your options. Pay attention to opportunities for additional income or investments. Be cautious but open to new financial ventures that may arise; they could lead to long-term stability. Don't shy away from discussing financial matters within the family.
Tip of the week: Declutter your mind
Libra: You'll start the week feeling emotionally charged and ready to take on the world. Use this energy to set the tone for the week ahead. In the professional sphere, your self-assuredness will draw positive attention from colleagues and superiors. It's a week to propose innovative ideas and take the lead on projects. Your family will benefit from your emotional support and stability. Use this time to connect with loved ones, have meaningful conversations, and strengthen bonds. If you're single, you might find yourself attracting romantic interest effortlessly. For couples, it's a great time to deepen emotional connections and plan a romantic outing.
Tip of the week: Take the lead
Scorpio: Financial matters may feel somewhat nebulous this week. It's important to approach money matters with caution. Double-check your financial statements and budgets to avoid any surprises. Your family life may be a source of emotional support and comfort during this period. Spend quality time with loved ones. You may also find that some family secrets or unresolved issues come to the surface. This week, you may find that you are more productive when working independently or in a quiet environment. Trust your instincts when making career decisions, but avoid revealing too much about your plans to others at this time.
Tip of the week: Don't reveal your plans
Sagittarius: You may stumble upon unconventional opportunities or receive unexpected financial help from someone this week. Your ability to communicate and connect with others can lead to significant achievements at work. Look out for meetings or gatherings that could lead to promising professional connections. If you're single, you may meet someone intriguing while socialising or through mutual friends. Existing relationships benefit from shared experiences and activities with your partner. Spice things up by trying something new together. Prioritise self-care routines, and don't hesitate to seek emotional support if needed.
Tip of the week: Spice up your relationships
Capricorn: You will be feeling more ambitious and driven than usual this week. You may be eager to take on new challenges and achieve your goals. This is a good time to network with people in your field and to pitch new ideas to your boss. If you are planning to make a major purchase, it is best to wait until next week. You may also be feeling more confident and outgoing in your romantic life. If you are in a relationship, you may be feeling more connected to your partner. You may also enjoy spending time together and doing things that you both enjoy. Find healthy ways to manage your stress, get enough sleep and eat a healthy diet.
Tip of the week: Take on new challenges
Aquarius: This is a great time to consider further education or training that can enhance your skills and open doors to advancement. If you've been contemplating a career change or a move to a different location, now is a favourable time to explore those options. Engaging in open and respectful conversations about different worldviews can strengthen family bonds. Consider planning a family trip or participating in activities that connect you with your roots or ancestral heritage. If you're single, you might meet someone intriguing through a shared interest in higher education, travel, or cultural events.
Tip of the week: Explore new locations
Pisces: Your career is entering a phase of profound transformation. This week is ideal for diving deep into research and uncovering hidden opportunities. Don't be afraid to ask tough questions, dig for answers, and challenge the status quo. Be prepared for emotional revelations within your family circle that can bring you closer together. If you're single, this is a time of introspection and self-discovery. Understanding your own desires and fears will pave the way for a healthier, more meaningful future relationship. Pay attention to your instincts and intuition; they can guide you toward emotional healing and overall well-being.
Tip of the week: Face your fears
(Neeraj Dhankher is an Astrologer with proficiency in Vedic, KP and Nadi Astrology. He is the Founder and CEO of Astro Zindagi. The observations are made by the writer based on his analysis)