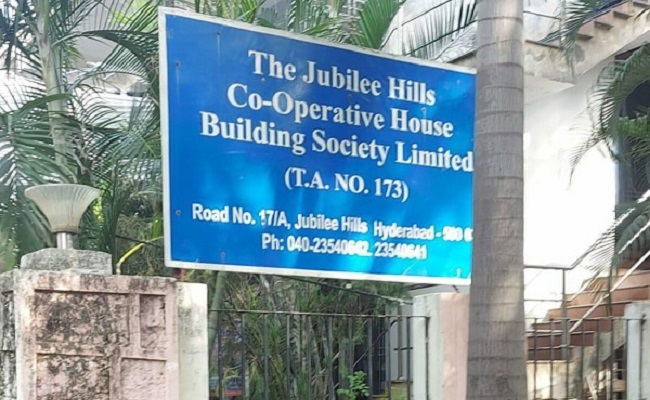 Some of the Managing Committee members of Jubilee Hills Cooperative House Building Society Ltd (JHCHBSL) have been found indulging in smear campaigning and misleading the members of the Jubilee Hills International Centre by making false propaganda and incorrect information.
Further, it was observed and established that the following committee members were found to be publishing information in Print, Electronic and social media damaging the reputation of the centre in the eye of the public.
B. Ravindranath S/o B.R. Naidu,President of JHCHBSL, MD of TV 5
D. Suneela Reddy, Vice President of JHCHBSL
P. Nagaraju, Treasurer of JHCHBSL
J. Kusum Kumar, Member of JHCHBSL
V.V. Rajendra Prasad, Member of JHCHBSL
G. Sreenivasu, Member of JHCHBSL
R. Madhava Reddy, Member of JHCHBSL
S. Satish Chandra, Member of JHCHBSL
M. Srilaxmi, Member of JHCHBSL
M. Anand Kumar, Member of JHCHBSL
Om Prakash Agrawal, Member of JHCHBSL
Hence, the Governing Council in its meeting held on 23-09-2022,as per the provisions of Rule No. 26 of Rules and Regulations of Jubilee Hills International Centre,has resolved to terminate such members immediately as they are causing irreparable damage to the reputation of Jubilee Hills International Centre giving them an opportunity for them to represent to the Governing Council for referring the matter to the Arbitration Committee.
B.R. Naidu, Chairman, TV-5 has already been removed for continuing as member against the rules of the Club.
CV RAO
PRESIDENT
JUBILEE HILLS INTERNATIONAL CENTRE