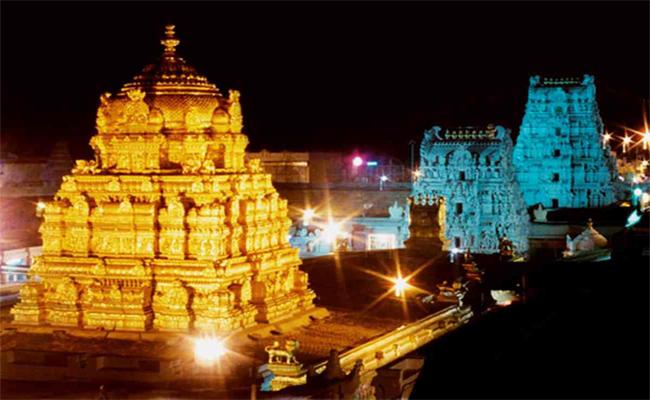 At last, pilgrims longing for darshan of Lord Venkateshwara of Tirumala will be able to have it from June 11, as the Central government gave permissions to open all religious places with effect from June 8 and the state government has given a green signal to it.
TTD chairman Y V Subba Reddy told reporters that the Tirumala temple will reopen for darshans from June 8, but for the first three days, only Tirumala Tirupati Devasthanams employees and local people would be allowed to have darshan.
For other pilgrims, the temple will be opened on June 11. But not more than 6,000 to 7,000 devotees would be given permission to have darshan per day per day for some days. On an average, about 500 devotees will be accommodated per hour.
Subba Reddy said the darshan will commence at 6.30 am every day and end at 7.30 pm. Senior citizens above 65 years and children below 10 years of age are not allowed. People from containment zones are also barred from visiting the temple.
The TTD chairman said the temple will release 3,000 darshan tokens every day. Another 3,000 offline tickets will be issued at the counters in Alipiri check point, the entrance to the hill. Online tickets for the whole June month will be released on June 8.
Every devotee would be subjected to thermal screening and some would be taken for random Covid-19. It is mandatory for pilgrims to wear masks and maintain physical distance of six feet between any two persons at any point.
For VIPs, there will be break darshan only for one hour from 6.30 am every day. Vehicles will be sanitised at Alipiri check point before being allowed on to the hill. The walkway to the hill shrine will remain closed for some time.
As of now, there no clarity on giving permission to tonsuring of heads at Tirumala, which is a main ritual at the temple. The officials requested devotees not to touch the Hundis (offerings boxes).
Anna Prasadam (food) section will have limited number of devotees. Laddu Prasadam counters will be changed every two hours for sake of sanitisation.