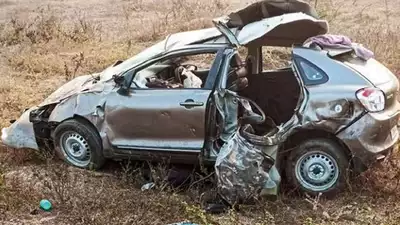 On Sunday evening, tragedy struck a software professional on his way back home to Guntur in Andhra Pradesh.
Having just returned from the USA, the 36-year-old and his wife were travelling in a car driven by Kareemullah when the vehicle suddenly veered off the highway and slammed into a railing.
The collision was so powerful that the techie was killed instantly, while his wife and driver suffered serious injuries.
The family of the victim immediately filed a complaint with the police, who investigated the incident and concluded that it likely happened due to over speeding.
Passers-by alerted the authorities and the injured were moved to a hospital for medical attention.
As of now, the police have registered a case against the driver for negligence resulting in the death of the software professional.