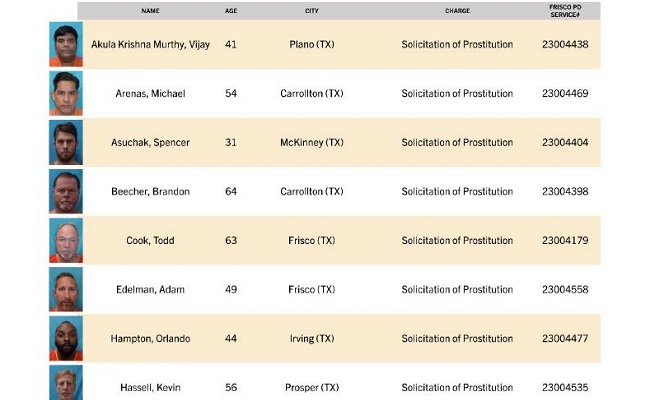 Forty-six men, including community leaders, were arrested in a multi-agency sting operation in Frisco and Southlake hotels.
According to federal authorities, the men included a volunteer firefighter, youth pastor, high school teacher and coach, semi-professional hockey player, and a hospital network director.
Mugshots of 23 men have been released so far, including Telugu man Akula Vijay Krishna Murthy, 41, and Ronak Patel, 36.
The arrests were made at the Hyatt Regency and Hilton Dallas hotels, where the men had arranged to meet clients for sex in exchange for money.
Frisco officers clarified that no underage sex trafficking occurred, contrary to rumors. The names of all 46 men involved have not been released.
The operation coincides with Homeland Security's Blue Campaign, which aims to raise awareness of human trafficking during the month of January.