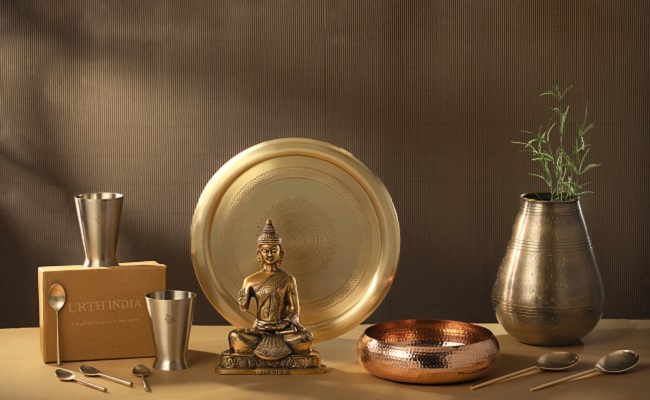 Happy and joyful Ganesh Chaturthi! Festivals are a celebration of tradition, and adorning your home in a way that reflects these traditions is a mark of refined living.
At UrthIndia.com, we present a distinctive collection of traditional decor items and other collectives made of brass, thoughtfully designed and handpicked exclusively for you. Our products are meticulously crafted to ensure both their quality and durability.
Explore a wide array of designs inspired by India's rich traditions and culture, perfect for enhancing the festive ambiance of occasions like Ganesh Chaturthi. Plus, enjoy a special 10% discount on all our home decor products to elevate your festive decor to new heights.
With the convenience of online shopping, you can browse and select your favorite items from the comfort of your home, and we'll deliver them right to your doorstep.
Make this Ganesh Chaturthi memorable with UrthIndia.com's exquisite traditional decor pieces.
Content Produced by Indian Clicks, LLC