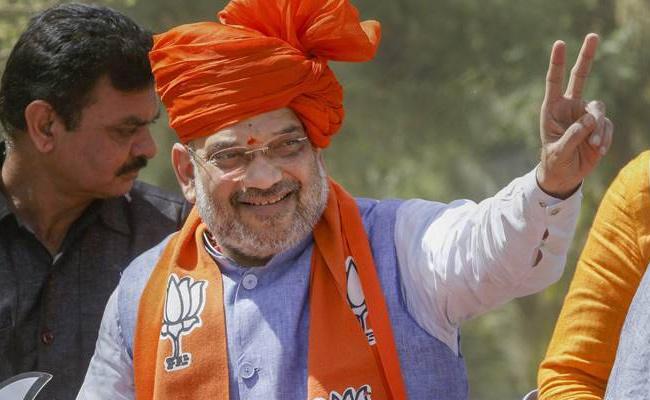 With the Telangana Rashtra Samithi moving all its forces and making a systematic effort to win the forthcoming by-election in Huzurabad assembly constituency, former TRS minister and now Bharatiya Janata Party candidate Eatala Rajender appears to be a little worried.
Adding to his worry, the Congress, too, has taken the by-election seriously and newly-appointed PCC president A Revanth Reddy pressed in all his party seniors into action, making the battle tough and complicated.
As a result, Rajender is said to be looking the BJP top leadership in Delhi to come to his rescue in the by-elections.
On Wednesday, he, along with other party leaders including BJP state president Bandi Sanjay, ex-MPs G Vivek and A P Jitender Reddy and others rushed to Delhi to held a strategy meeting with the party bosses.
Rajender, along with Union minister G Kishan Reddy and BJP Telangana unit in-charge Tarun Chugh and others went to the residence of Union home minister Amit Shah and requested him to campaign for the party in the Huzurabad by-elections.
Shah, who had already got the intelligence inputs about the constituency, reportedly agreed to come for a day's campaign in Huzurabad.
"This is for the first time that Rajender met Amit Shah and the latter gave all the assurance to secure the victory for him. If Shah comes for the campaign, it is going to be a game changer," Bandi Sanjay said.
Apparently, Shah told them that a victory in Huzurabad will definitely swing the mood of the people in Telangana towards the BJP.
"I will come to Telangana any number of times, if required," he reportedly told the state BJP leaders.