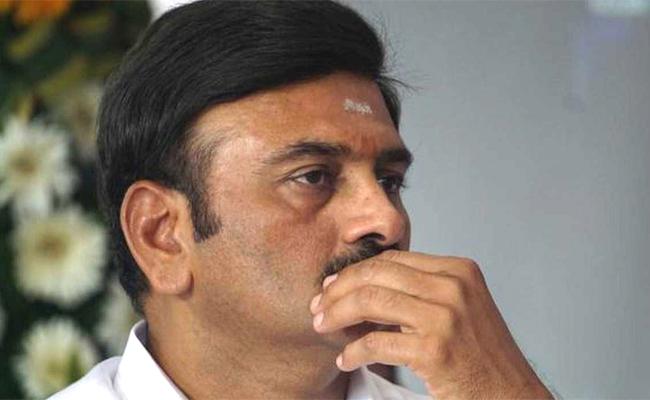 Rebel MP K Raghurama Krishnam Raju had finally announced that he is ready to quit his Lok Sabha seat and seek re-election.
Raju, who had been criticizing the party and the government for the past two years and had become the darling of the opposition media claimed that he is thinking to resign and seek re-election shortly and would win the seat with the support of all parties which are opposing this government.
He further claimed that he would go to elections with the slogan of retaining Amaravati as the only capital of the state.
He would also prove that the YSR Congress had lost its image among the people and asserted that the peoples' anger against the party would be visible in his election.
Raju is on cloud nine with the Telugu media, which is opposed to Jagan Mohan Reddy, giving priority for his daily briefings. It is because he is the dissident MP and his presence in the media against his own party-led government would create some curiosity among the people.
But, once he quits his Parliament membership, it is to be seen if the media would give him the same importance, leave alone supporting him for his re-election.
The YSR Congress had won every election in the state including the Tirupati Lok Sabha seat by-election.
The opposition parties, including the BJP, are nowhere nearer to the YSR Congress either in the local body elections or the by-elections to Assembly and Parliament.
In this background, it is not going to be easy for Raju to retain his seat, as he claims today.