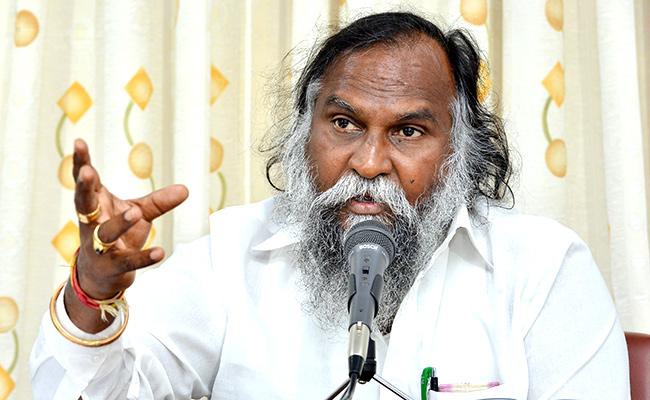 Telangana Congress leader and Sangareddy MLA T Jayaprakash Reddy alias Jagga Reddy on Saturday came up with a strange proposal on the formation of new Pradesh Congress Committee and placed it before the high command.
In an open letter to Sonia Gandhi and Rahul Gandhi, Jagga Reddy suggested that the PCC should comprise at least 25 financially strong persons who could mobilise sufficient resources to fight the elections.
"Each financially strong leader should be allotted five assembly constituencies each and make them responsible for the victory of the party candidates in those constituencies. This is my personal opinion," he said.
He pointed out that the money factor was not so significant during the elections in the combined Andhra Pradesh, but after the formation of Telangana, TRS president K Chandrasekhar Rao had introduced a new culture of bribing voters – 50 per cent in the form of money distribution and the remaining 50 per cent in the form of direct cash transfer schemes.
"I am not sure whether the Congress party leaders in the state have the money to fight elections at present. This is basically because they have become bankrupt due to a series of elections. That is why, we need financially strong leaders who can be formed into a committee to finance the party candidates," Jagga Reddy said.
He also appealed to the high command not to get carried away by social media campaign or lobbying by some leaders, while selecting the PCC chief.
"Please take into consideration the long-term loyalty of the leaders to the party and their ability to take seniors into confidence," the MLA suggested.
Click Here for Latest Direct-to-OTT Releases (List Updates Daily)