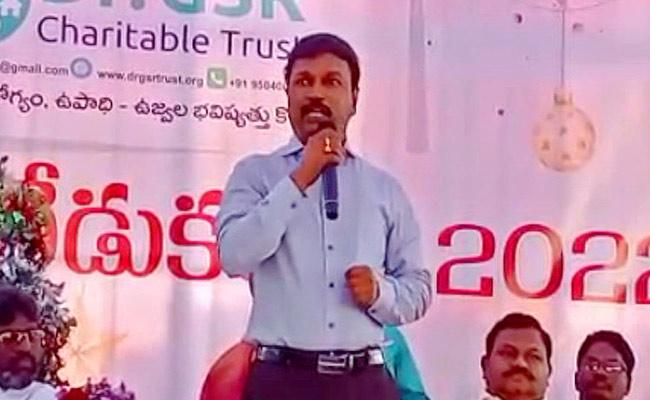 It appears Telangana Director of Public Health Dr G Srinivasa Rao is all set to quit his government service and join the Bharat Rashtra Samithi (BRS) led by chief minister K Chandrasekhar Rao soon.
At a time when he is supposed to focus on the public health in the wake of reports of a new wave of Covid-19, Srinivas is busy making arrangements for the public meeting BRS at Khammam on January 18.
According to sources, Srinivas is likely to announce his resignation from the job and join the party at Khammam meeting itself. He might relinquish his post by this month end.
In fact, there have been speculations for quite some time that he is trying to get a TRS ticket to contest next assembly election. He is expecting to contest from Kothagudem or Khammam assembly constituency.
A few days ago, Srinivas triggered a row by touching the feet of the chief minister repeatedly at Pragati Bhavan. The video clip of the same went viral in the social media.
The video showed Srinivas giving a piece of paper to KCR, who kept it in his pocket.
Apparently, he had given his biodata to the chief minister with a request to his consider his candidature for the next assembly elections. He was also seen making some request to KCR with folded hands.
Srinivas defended his action later, saying he would treat KCR as a father figure and he would not mind touching his feet again and again.
The health director has already been touring Khammam district extensively and taking up various welfare activities in the name of GSR Trust. His trust is now playing a key role in the conduct of public meeting at Khammam.