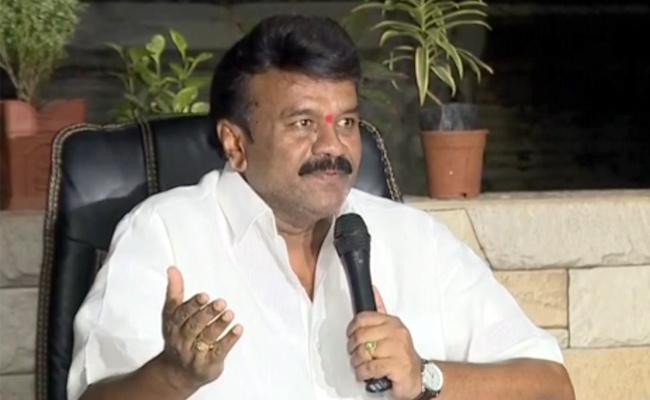 Even as the stalemate over the fixing of low cinema ticket rates by the Andhra Pradesh government continues, the Telangana government has offered to intervene in the matter to resolve the crisis.
Telangana cinematography minister Talasani Srinivasa Yadav said his government would go to any extent to protect the interests of the Telugu film industry and also that of the audiences, whether they are in Telangana or Andhra Pradesh.
Talasani said if necessary, he would mediate between the Telugu film industry and the Andhra Pradesh government.
"I will speak to the Andhra government. I will either directly meet my counterpart Perni Nani or speaking to him over phone to discuss the issue," he said.
The Telangana minister said art, artistes and cinema industry, whose objective is to entertain the people, had no boundaries.
"There are no regional, caste or communal differences for the film industry. Since it involves the livelihood of thousands of people, it is essential that the governments have to adopt a favourable stand towards the film industry," he said.
Talasani made it clear that the Telangana government did not want to impose any restrictions on the cinema theatres in the state, as was being done in Andhra Pradesh.
"We have taken a decision both in favour of Tollywood and also the audiences," he said.
Reacting to the allegation that the Tollywood is seeking favours from Andhra Pradesh government, while it is operating from Hyderabad, the minister said Hyderabad had been the hub of the Telugu film industry for decades.
"We understand the constraints of the Telugu film industry. That is why we have taken a favourable stand towards it. We want to develop Hyderabad further as a film industry hub and we are taking steps in that direction. The increase in ticket rates is part of the measures," he added.