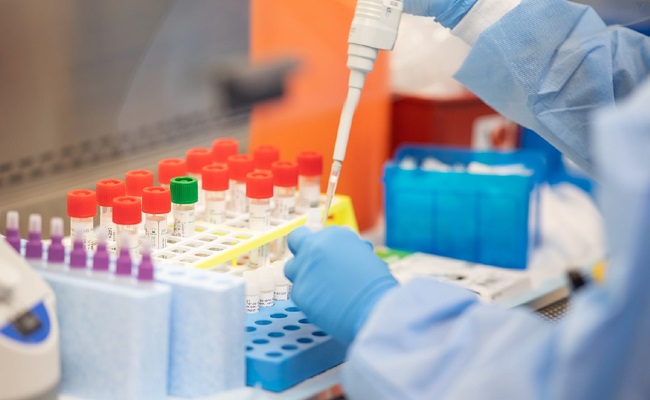 "I live in Kukatpally area of Hyderabad. Recently I was tested negative of Covid-19 in rapid test. But my wife was positive and asymptomatic. Still, not to take any chance,we approached for a doctor's advice and got all the Covid protocol tests done. This happened at a big hospital on Kukatpally main road. As they have many branches in Hyderabad and Andhra Pradesh I generally get health check ups only here. All the reports were normal. After five days I got all the tests done again and every thing costed around Rs 40,000.
But the second time test results shocked us. The Serum Reactive Protein was 34.39 for both of us. We were frightened. When I called the doctor who treated us, he advised us to get the steroid treatment immediately. But I and my wife are diabetic. We may suffer from high sugar levels if we get steroids. It needs to be done under proper medical supervision. But the beds weren't vacant in hospital.
At that time, the doctor suspected the reports may be wrong as we are not feeling any related symptoms. So, we got the tests done at some other popular diagnostic center for the third time.
This time our report is almost normal. Then we went to the first hospital and questioned them showing all the reports. They tested us again taking the samples. This time the reports are normal again.
So, the doctor suspected that second time test results were not actually done but the reports were given with some random values.
Everybody knows that this is pandemic time where the hospitals and diagnostic centers are busy with patients. But that doesn't mean the results can be given erratically or irresponsibly.
What would have happened had we come to conclusion with the second report and put on steroids? This is nothing but playing with lives of the people.
I am not letting out the name of the hospital as my intention is not to put its reputation down. At least, the concerned professionals may read this and correct themselves. That's my only intention behind writing this. People should think twice before jumping into conclusions with reports".
A Citizen of Hyderabad
Click Here for Latest Direct-to-OTT Releases (List Updates Daily)