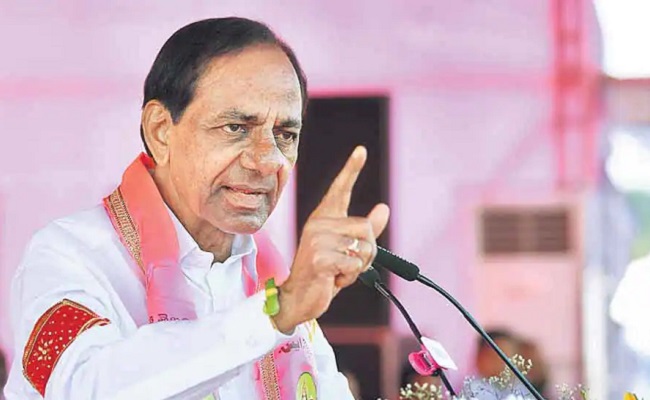 As the polling date for the Telangana assembly elections is fast approaching, reports from the ground across the state are indicating that the ruling Bharat Rashtra Samithi is sailing against the wind and it is going to be a tough battle with the Congress.
According to the reports, as many as 11 out of 17 cabinet ministers of BRS president and chief minister K Chandrasekhar Rao are going to lose the elections and only six ministers are likely to retain their seats with utmost difficulty.
The reports said the ministers who are likely to win the elections include: K T Rama Rao, T Harish Rao, Errabelli Dayakar Rao, T Srinivas Yadav, S Nirajan Reddy and Ch Malla Reddy.
Even the chief minister is expected to win from Kamareddy and might lose from Gajwel, the reports said.
Sources said KCR's close aides G Jagadish Reddy and Vemula Prashant Reddy, Srinivas Goud and Sabita Indra Reddy, besides speaker Pocharam Srinivasa Reddy are also likely to lose their seats.
Apparently realising that many of his ministers are losing, KCR is reportedly focussing on their constituencies and working out alternative strategies, like spending big amount of money to lure voters and trapping of the cadres of the opposition candidates.
"But the people have made up their mind. So, irrespective of the money factor and divide-and-rule policy, the ministers are finding it difficult to win the seats," sources said.