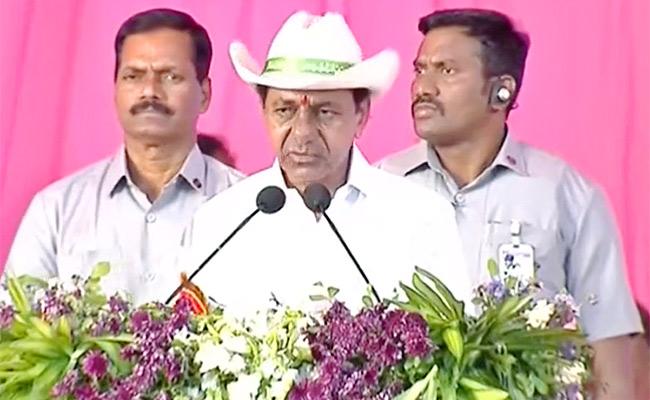 There has been a visible difference in the way BRS supremo and Telangana Chief Minister K. Chandrashekar Rao are dealing with opposition parties Congress and BJP in Telangana these days.
KCR declared war against the BJP after Etala Rajender joined BJP in 2021, and after he forced a bypoll in Huzurabad in 2021, in which he trounced BRS.
But of late, KCR is seen targeting Congress and leaving out the BJP, especially after his daughter Kalvakuntla Kavitha was called for ED questioning in the Delhi liquor scam in March.
On Sunday, KCR addressed a public meeting in Nirmal district. In his speech, KCR trained his guns on Congress. He did not mention the name of the BJP even once in his half-an-hour speech.
KCR called upon the people of Telangana to throw Congress into the Bay of Bengal in the upcoming Assembly polls.
The reason being that Congress leaders were issuing statements that they would throw the Dharani revenue portal into the Bay of Bengal if they are voted to power in the upcoming Assembly polls.
Even Telangana BJP president Bandi Sanjay, union minister G Kishan Reddy, and other senior BJP leaders have repeatedly made statements that the BJP would scrap the Dharani portal if elected to power in the upcoming Assembly polls.
However, KCR conveniently ignored BJP leaders' statements against Dharani and targeted only TPCC chief Revanth Reddy and other Congress leaders.
Even in the joint meeting of BRS MLAs, MLCs, MPs, etc., held at Telangana Bhavan last month, KCR targeted only Congress and left out the BJP, causing confusion among BRS leaders and cadre.