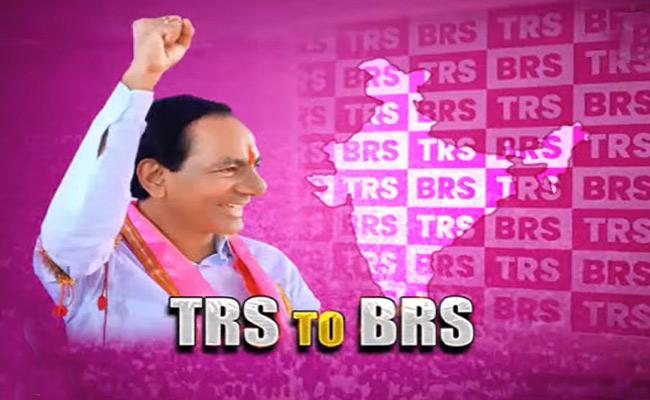 Contrary to the speculations, Telangana chief minister K Chandrasekhar Rao on Wednesday did not launch a new "national" political party and merge his Telagnana Rashtra Samithi into it.
Instead, KCR announced that the name of the TRS is being converted into Bharat Rashtra Samithi (BRS) and made an amendment to the party constitution to that effect.
A resolution to this effect was passed by the TRS state general body meeting held at Telangana Bhavan, the party headquarters in Hyderabad in the afternoon. More than 230 delegates signed the resolution.
Later, KCR read out the resolution at the party general body meeting exactly 1.19 pm, amidst thumping of desks, claps and slogan-shouting by the party leaders. The party workers, who gathered outside the Telangana Bhavan burst crackers and raised Desh Ki Neta KCR slogans.
Within minutes, the party addressed a letter to the Election Commission of India in New Delhi, communicating about the change of name from TRS to BRS and amendment to the party constitution.
In its letter, the party general secretary said: "Telangana Rashtra Samithi in its State General Body meeting dated 05.10.2022 has passed a resolution change the name of the Party from Telangana Rashtra Samithi to BHARAT RASHTRA SAMITHL
"To that effect, necessary amendments to the party Constitution have also made in the same meeting. The Resolution and the Amended Party Constitution is submitted. This is for your kind information. Receipt of the same may kindly be acknowledged," he said.
It does mean, the TRS will retain its party flag, election symbol and other structures of the party, even after becoming the TRS. In all probability, KCR will go to the Munugode by-polls in the name of BRS.