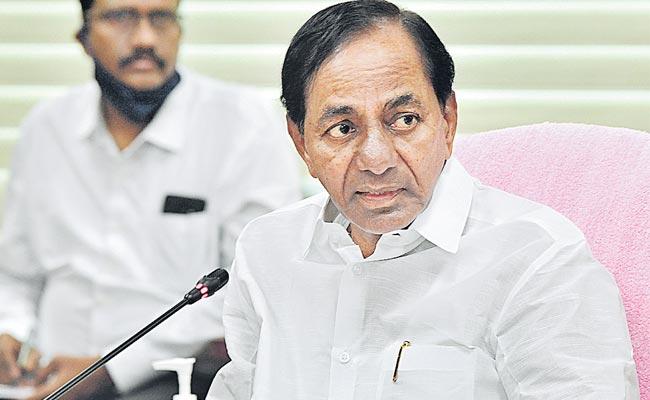 Going a step ahead in his national political mission, Telangana Rashtra Samithi president and chief minister K Chandrasekhar Rao has started doling out sops to the farmers not just in Telangana but all over the country.
On Monday, KCR announced that if a non-BJP government is formed at the Centre in 2024 general elections, he would ensure that all the farmers across the country would get quality power supply to agriculture sector free of cost.
Addressing a public meeting in Nizamabad after inaugurating an integrated district office complex, KCR asked the people whether he should go to the national politics and change the fortunes of the people all over the country.
When the people cheered him loudly saying: "yes," the chief minister thanked them for their support.
"With all your blessings, I shall kickstart my political journey at the national level from Nizamabad itself," he declared.
He alleged that the Narendra Modi government was bringing pressure on the states to wind up the welfare schemes on the pretext that they were freebies.
"When Modi can waive off bank loans worth Rs 10 lakh crore defaulted by the corporates treating them as non-productive assets (NPAs), why cannot he spend Rs 1.45 lakh crore on free power supply to farmers," he asked.
Stating that he would strive to bring about a BJP-Mukt Bharat, KCR called upon the people to pull down the BJP government in the next Lok Sabha elections.
"Once a non-BJP government is formed, we shall give power supply to all farmers in the country free of cost," he said.
KCR pointed out that the Modi government had put up airports, ports, banks and public sector undertakings for sale.
"Now, it is focussing on agriculture sector. The Centre is conspiring to corporatize the agriculture sector by weakening the farmers and hand over their hands to big business houses.
"As part of this conspiracy, the Centre is insisting on installation of electricity meters to the agriculture motors, besides increasing the prices of urea and fertilisers, so as to make agriculture a non-viable proposition for farmers," he said.