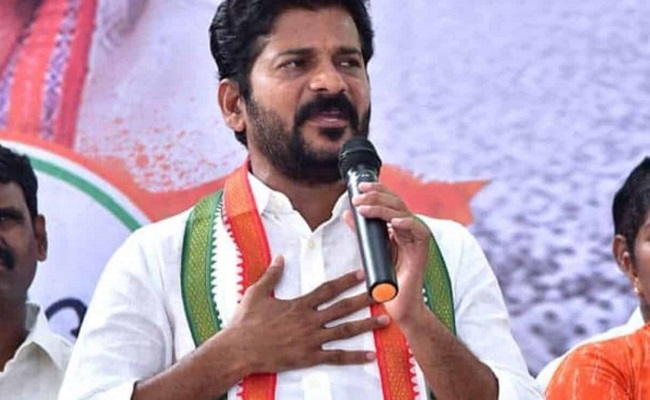 TRS president and CM K Chandrasekhar Rao's call for abolition of the existing Constitution of India and rewriting of a fresh Constitution for the country was actually not his idea, but it was the original brainchild of PM Narendra Modi.
This was the observation of Telangana Pradesh Congress Committee president A Revanth Reddy.
"Writing a new Constitution is a strange and silly idea. KCR is just parroting the thoughts of the Bharatiya Janata Party leaders, particularly Narendra Modi," he said.
He said the BJP had been conspiring to do away with the existing Constitution right from the beginning.
"KCR has reflected the BJP thought process. In fact, the BJP leadership itself has brought it to the fore through KCR," he alleged.
The PCC chief said by abolishing the existing Constitution, the BJP was planning to bring about Presidential form of governance in the country, do away with the reservations for SCs, STs and OBCs.
"Now, it has made the Telangana chief minister to parrot its own words," he said.
He wondered whether KCR wants a Constitution that serves the interests of the capitalists, landlords and upper castes.
He called upon the Congress workers to burn the effigies of KCR at all district and mandal headquarters in protest against his comments on the Constitution.