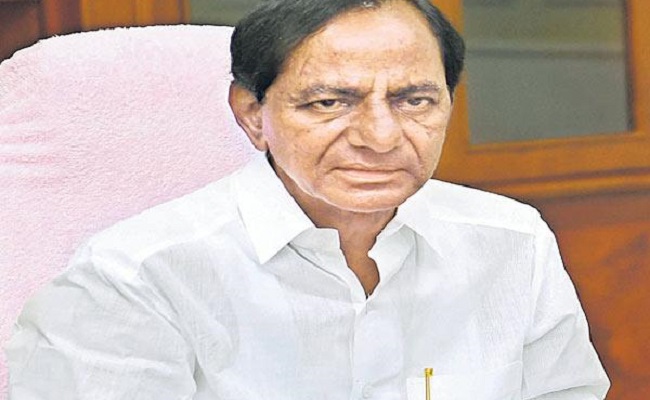 TRS government headed by CM KCR has dropped the proposal to relax two-children norm for the candidates to contest the elections to Greater Hyderabad Municipal Corporation likely to be held in November and December.
The Telangana State Assembly on Tuesday passed the GHMC (Amendment Bill) 2020 but did not incorporate the clause on allowing people with more than two children also would be allowed to contest the elections and retain their seats.
Apparently, KCR reportedly advised the officials to drop the clause on relaxation of two-children norm stating that it would draw huge criticism from various sections of people.
Especially, he does not want to lose the support of majority Hindus, since the Bharatiya Janata Party openly opposed it stating that it was meant to benefit Muslim candidates.
However, the Telangana assembly passed a bill seeking to make 50 percent reservation for women mandatory in GHMC Council.
Though the State government had issued orders in this regard earlier and provided 50 percent reservation for women in the GHMC Council during the previous elections, the new Bill gives it legitimacy.
Municipal Administration and Urban Development Minister KT Rama Rao said the TRS had set an example for others by getting women won from 79 municipal divisions against reservation of 75 of 150 municipal divisions in GHMC.
He stated that Telangana became the first State to provide 50 per cent reservation for women in all local bodies by amending the Panchayat Raj Act, the Municipal Act and the GHMC Act.
He said the State had already achieved the feat even before the Centre started making efforts and sought the opinion of the States to provide 50 percent reservation for women in all legislative houses as per Article 243 (T) which mandates 33 percent reservation for women in all legislative houses.
Rama Rao said another amendment was making provision for setting aside 10 per cent of the total GHMC budget for the green budget being implemented across all local bodies in the State.
Further amendments have been proposed to promote citizen participation in municipal governance in GHMC area through constitution of four citizen committees for each division – youth, senior citizens, women and eminent citizens.
The GHMC (Amendments) Bill also provides provision to fix reservations for two terms in the local body to ensure continuity and responsibility. Similar provision was made in the Panchayat Raj Act and the Municipal Act.