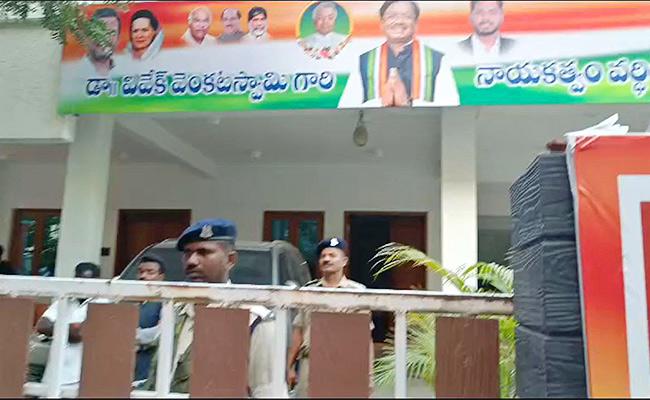 With just a little more than week left for the assembly elections in Telangana, the Income Tax department authorities conducted searches in the residence and offices of prominent industrialist and former Peddapalli MP G Vivek on Tuesday.
Vivek, who also owns popular Telugu television channel V6, defected from the Bharatiya Janata Party into the Congress early this month, days after the nomination process began. He is now the Congress candidate for Chennur assembly seat.
Naturally, Vivek's defection has upset the Bharatiya Janata Party leadership, as he is not only a sure candidate to win, but also a big fund raiser for the party in the elections.
He is the richest among all the candidates of all parties for the assembly elections with a networth of over Rs 690 crore.
So, soon after the defection of Vivek into the Congress, the Centre has begun targeting him.
On November 18, the Hyderabad police froze a bank transaction of Rs 8 crore done by his company, Visaka Industries. The money came into the company's account from an unknown source through RTGS mode.
On instructions from the Election Commission, police visited IDBI Bank Basheerbagh branch and enquired about the alleged transaction and froze the transaction.
Within three days, the I-T department on Tuesday started searches at Vivek's residence in Hyderabad and Mancherial. Simultaneous searches were also held at his offices.
The former MP's supporters staged a protest against the I-T raids outside his residence in Mancherial. They raised slogans against Prime Minister Narendra Modi.
Raids are also being conducted on the residences of Vivek's relatives, including his brother Vinod, who is also contesting as Congress candidate from Bellampalli.