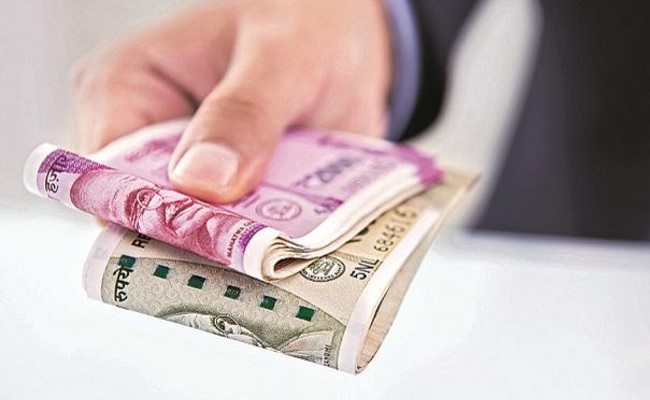 Even as Telangana Rashtra Samithi president and chief minister K Chandrasekhar Rao announced that the newly launched Dalit Bandhu scheme is applicable even for the government employees, a few Dalit families in Huzurabad assembly constituency have surprisingly rejected the scheme altogether.
Under the Dalit Bandhu scheme, each eligible Dalit family would be given Rs 10 lakh for taking up any work of its choice. It is a grant and not a loan. The pilot project of the scheme was launched in Huzurabad and four mandals in each of four other SC-reserved constituencies.
In Huzurabad, at least five Dalit families have turned down the offer of Rs 10 lakh each being given to them under the scheme. They told visiting officials conducting the Dalit Bandh survey that they would much rather have some other Dalit family enjoy the benefits since they were well settled in life.
Retired headmaster K Narasimha Swamy, his three sons Praveen Kumar, Kiran Kumar and Naveen Kumar, who are living independently, said "No Thank You" to the Dalit Bandhu scheme, though the officials declared them as eligible for the financial assistance.
While Praveen Kumar is a software engineer in Hyderabad, Kiran Kumar works as senior divisional engineer with the Railways. Naveen Kumar is a contract lecturer in Mulugu and his wife is a government teacher.
Swamy told a local newspaper that he was aware of the problems faced by Dalits. He said Ambedkar had advised well settled people in the community to help others. He said his family members are well settled and hence, they didn't require financial assistance.
"If we give up our claim on the scheme, other more deserving Dalit families will reap the benefits under the scheme. Hence, we decided not to avail the scheme," he said.
Sotala Mohan Rao, a retired engineer, also decided not to avail the benefits under the scheme. Mohan Rao worked as assistant engineer in Panchayat Raj department.
"I am leading a comfortable life since I get sufficient pension. Scores of Dalits are leading miserable lives due to lack of financial support. It is they who really deserve the scheme," he said.
Click Here for Latest Direct-to-OTT Releases (List Updates Daily)