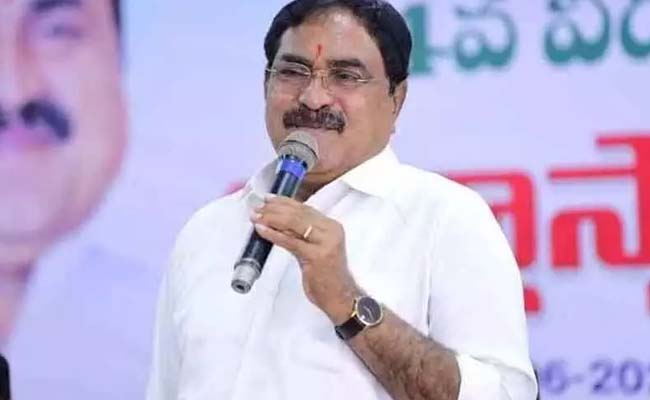 At a time when the Bharat Rashtra Samithi (BRS) is getting ready to put up a big show at the national level by organising a massive public meeting at Khammam on Wednesday, senior BRS leader and state panchayat raj minister Errabelli Dayakar Rao made some interesting comments that would embarrass the party leadership.
Errabelli told reporters that the BRS might lose 20 seats in the assembly elections scheduled to be held later this year, if it continues with all the sitting MLAs to contest their seats.
"At least 20-25 sitting MLAs of the BRS are facing strong anti-incumbency, despite the fact that party president and chief minister K Chandrasekhar Rao enjoyed a lot of support among the people," he said.
He, however, said if the BRS leadership doesn't replace these 25 MLAs with fresh faces, the party might lose all these seats, as per the survey he had commissioned.
"My surveys have never gone wrong and this time, too, they will no go wrong," he said.
He said if the BRS leadership changes the MLAs in these constituencies, the party is sure to get 90-100 assembly seats.
"The people are not happy with some sitting MLAs. This is a fact," he said.
The panchayat raj minister, however, did not disclose what these constituencies are or who the MLAs are. He also did not specify whether he, too, has been facing anti-incumbency in his constituency.