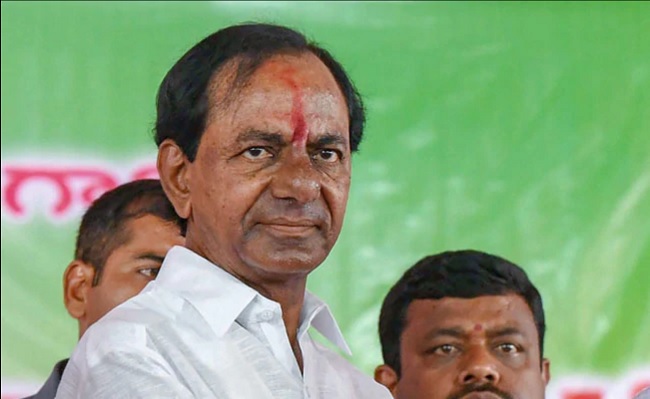 In the game of political one-upmanship, KCR has fired the latest salvo at the BJP.
The TRS Chief has announced an ex-gratia of Rs 25 lakh to the families of each farmer who died during the agitation against farm laws.
Apparently, around 700 farmers died during the course of the protests against the farm laws. KCR wants to hog the limelight at the national level by spending Rs 175 crore.
How else could one explain this act otherwise?
Definitely not something borne out of compassion or sympathy! There are numerous cases pending against the students who took part in the T-agitation.
Till date, the cases have not been removed by KCR! Why? Because of this, the students can neither apply for government jobs nor get any NOC from the cops for jobs in the private sector either. Their lives are caught in a limbo.
If a man who is so unsympathetic towards the youth of his own State announces ex-gratia to farmers from Punjab, why will the people of Telangana believe his sincerity?
It's just another political move by the 'pink boss'.