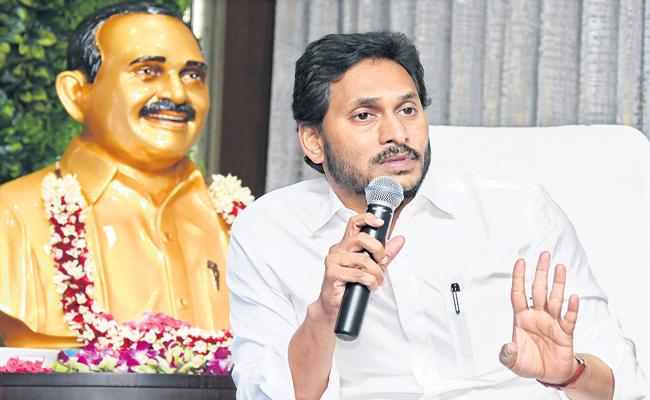 Chief Minister Y S Jagan Mohan Reddy has been telling his ministers and the party leaders to target winning all the 175 Assembly seats in the 2024 general elections.
He had said it again the other day when he interacted with the ministers, party district unit presidents and the regional coordinators.
When he says that we can win 175 seats and asks the ministers and leaders "why not?" it sounds differently.
Some think it is his confidence, while others think it is over confidence.
But, to say 175 Jagan has his own reasons. The first reason is that the YSR Congress had won the Kuppam Municipality.
Kuppam had been the fortress of the TDP since 1989, when Chandrababu Naidu had won the seat on TDP.
He won the seat in the seven consecutive elections. He did not visit the constituency even once either to file his nomination or to receive the election declaration in all these years.
There was not a single day when he campaigned in the constituency for his election, except when he contested for the first time in 1989.
If the YSR Congress can win this Kuppam, what stops it from winning the rest of the seats, could be the reason that makes Jagan to say so.
From Jagan's point of view, he is justified. If the party can defeat Chandrababu Naidu in Kuppam, it can defeat every TDP leader.
Well, the question is, are all YSR Congress candidates so strong in their respective constituencies to defeat the TDP candidates?
Can the party put same focus on all Assembly constituencies that it had put on Kuppam?
Are the local body elections not different from the general elections?