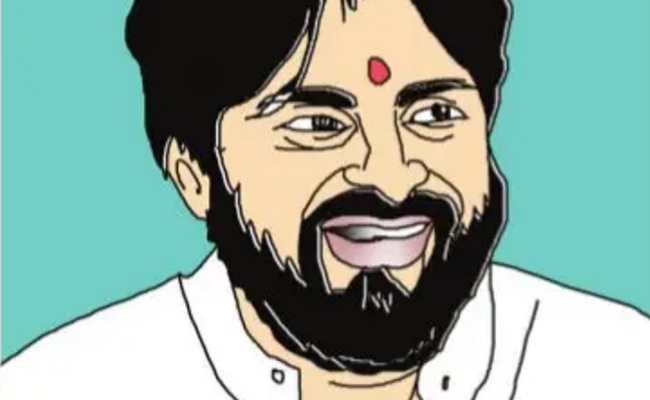 Pawan Kalyan's integrity as a leader with regard to corruption is not yet known as he never got any power. But his attitude of taking the backdoor paths to grab power is putting his image down.
No one including his own party men are happy with his political moves. Pawan has sympathy from people that he is living like a 'pawn' in the hands of Chandrababu Naidu and unnecessarily trapped in the shackles of BJP. Yes, many feel that Pawan should drop an 'a' from his name and sign as 'Pawn'.
Pawan, who came up with three options faced a lot of flak from the TDP leaders. Irony is that even the Janasainiks get shocked to see these many haters of Pawan Kalyan in TDP. There are also opinions that Chandrababu directed a few to criticize Pawan and some to go moderate, as a part of his mind game.
Coming to BJP, JP Nadda himself ridiculed the options. Though Pawan kept on blabbering about Road Map, nobody bothered about it so far from BJP.
Pawan dreamt of playing the captaincy in conglomerating the anti YCP parties to wage a political war. But he is being treated as a novice by both TDP and BJP now.
First of all, Pawan should come out from the Chief Minister's dreams. He should accept the truth and come to terms with reality. His plight is like Brahmanandam in the movie 'Money' who dreams of becoming a star hero.
He is exposing his desire to become the Chief Minister more than anything else. That's the reason BJP and TDP are also mocking him.
Pawan should first become strong in AP politics by going close to the people.
Forget about following the path of Jagan Mohan Reddy, this Janasenani should at least learn from Sharmila who is toiling a lot in Telangana politics without craving for any alliances. If he invests at least half of Sharmila's commitment, he may find some respect in political circles.
Pawan has two years in hand to strengthen his party. Nobody will announce his name as Chief Minister candidate following his dreams. He should build his own empire without any strings attached. Only then Janasainiks can breathe some air.
Usha Chowdhary