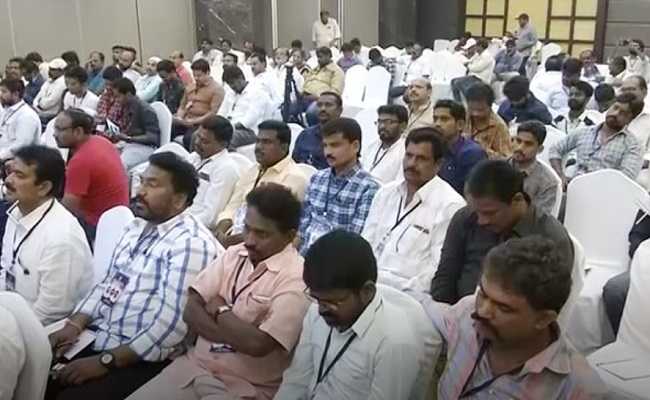 I am a Chiranjeevi fan. I have kept on watching his films since my childhood and admire him. The reason for admiration is only because of his unbeatable talent. That doesn't mean I have to follow the rules set by you being a Chiranjeevi fan.
I heard your name for the first time when you contested for an MLA seat from PRP in the 2009 election. I know nothing more than that till now. But suddenly you called for a mega star fans meeting in Vijayawada calling yourself an All India Chiranjeevi Fans Association President. Who gave you that position? Did you win that in any fans' association election?
Right now Chiranjeevi is not associated with any political party. He is happily doing his films. How can you call all the Chiranjeevi fans to support Pawan Kalyan in the coming elections? What right do you have? Are you confining Chiranjeevi to his family? Do you mean every Chiranjeevi fan should vote for Pawan Kalyan since you are asking? What nonsense is this?
There is nothing wrong if you call Pawan Kalyan fans for this activity. There is no mistake if TDP people invite Balakrishna fans to support Chandrababu. Both Pawan and Balakrishna are in direct politics. But why do you use Chiranjeevi and his fans?
I have every right to vote for any party. I'm not bound to vote for Janasena just for the reason of being a Chiranjeevi fan.
Above all, one laughable thing is the photograph of the audience taken during your meeting. Are they mega fans? They look middle aged and appear like those who blew whistles in the times of 'Gang Leader' and 'Gharana Mogudu'. Some of them are seen sleeping. The audience are like those from Kapu sangam meetings but not that of mega fans' association.
You seem to be doing this with your identity crisis. An idea for you. Shift your services to Pawan Kalyan. You may get a ticket again to contest from Janasena. Please don't drag Chiranjeevi into the filth of present politics. Enough is enough!
Kalyan Chakravarthy