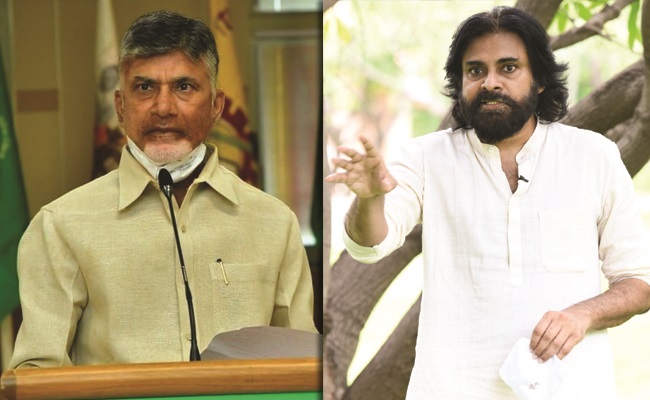 Chandrababu Naidu, often hailed as a seasoned and visionary politician, seems to be facing mental obstacles as he ages. It's surprising that he hasn't yet announced the names of MLA candidates in various constituencies.
Currently, there's no clarity regarding the TDP candidate who will contest against Kodali Nani in Gudivada, resulting in a lack of a serious campaign from the TDP. Despite Venigalla Ramu making efforts, the uncertainty about his candidacy has slowed things down.
Similarly, the candidate for the crucial Guntur-2 constituency remains unknown.
This lack of clarity extends to several other constituencies where the TDP is yet to declare its candidates.
Inside sources from the TDP suggest that Chandrababu is hesitating to announce candidate names because he still hopes for an alliance with the BJP and Janasena. He might be thinking that if such an alliance materializes, candidate selection would depend on the seat-sharing agreement among the parties.
However, this hesitancy is seen as a lack of vision, especially when considering the improbability of such an alliance.
On the other hand, Pawan Kalyan's delay in announcing his own constituency is attributed not to indecisiveness but to fear. He worries that if he discloses his constituency, the YCP will focus on it and make efforts to defeat him with early groundwork. This raises questions about his leadership if he succumbs to such fears.
There's speculation that Pawan might contest from Bheemavaram, if not Gajuwaka, according to Janasena sources. However, there's still no official confirmation.
In essence, while Chandrababu appears indecisive, Pawan's hesitation stems from fear. In both cases, these party leaders' weaknesses seem to be undermining their respective parties.
It's worth noting that YS Jagan Mohan Reddy announced all 175 of his candidates many months before the elections and campaigned aggressively with them.
In politics, last-minute candidate announcements can defeat the purpose, as people need sufficient time to become acquainted with the candidates.
Kiran Sharma