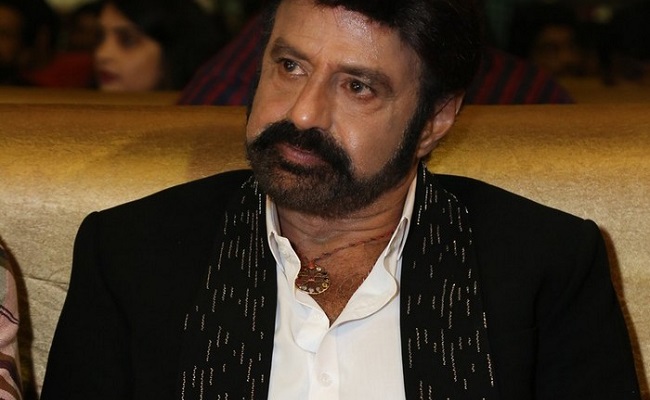 There is a famous scene from Srinu Vaitla's 'Badshah' where the family members of Nassar carry the word 'Simha' as the suffix to their names to reduce the impact of their surname 'Pilli', thus making them Pilli Jayakrishna Simha, Pilli Padmanabha Simha etc.
When Balakrishna recently said, "pudithe simhamlaa puttaali. nenu simhamlaa puttaanu", I immediately thought of that Badshah episode.
How can he be a Simham? When he was caught in the gun shooting case at his residence, he ran for cover and brought the 'mentally unfit' certificate from Erragadda Hospital to escape the punishment. He is a 'pilli' in real life but tries to ape a lion.
He was an MLA for 9 years but never roared in the Assembly. He cannot speak on any issue. He is a dumb guy who cannot even speak sensibly without a paper in his hand or a prepared dialogue in his head.
If he starts speaking unprepared, that ends up like a joker's act in a circus. People around him laugh at his speech with a lot of discomfort but his lunacy makes him feel that they are enjoying with their true heart.
He also attempts to sing assuming that he is good at it. He is so numb in his head that he cannot understand the difference between a ridicule and a praise.
Had he been a Simham, he would have roared in Assembly like a powerful leader. His power is artificial which is limited only to films. But the pity is, the people around him blow trumpets for him stating that he is filter-less and fearless. But in one word to say he is 'mindless'.
Pradeep, London