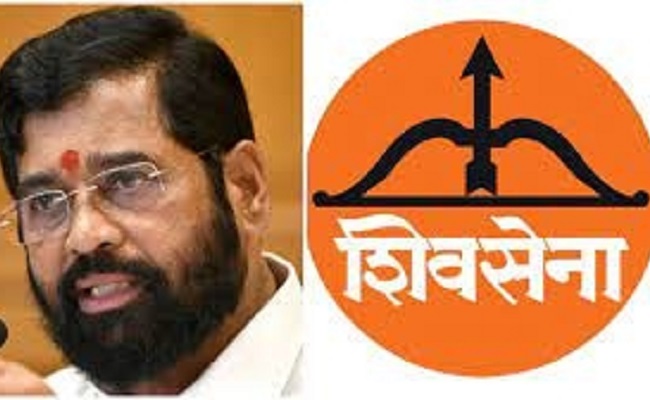 The Election Commission (EC) on Friday in an order said that the party name "Shiv Sena" and the symbol "Bow and Arrow" will be retained by Maharashtra Chief Minister Eknath Shinde-led faction.
The EC observed that the current constitution of the Shiv Sena on which former Maharashtra chief minister Uddhav Thackeray was placing reliance is undemocratic.
"While applying the 'Test of party Constitution', the Commission found that the party constitution on which the respondent (Uddhav Thackeray faction) was placing strong reliance is undemocratic," said the Commission in its 78-page order issued on Friday.
"The complete list of office bearers of various bodies was not provided to the Commission, whenever elections were held or appointments were made," said the Commission.
The EC observed that amendments to the constitution in 2018 had undone the act of introducing democratic norms in the 'Party Constitution of 1999', brought by the late Bal Thackeray at the insistence of the Election Commission.
The EC order also noted that the undemocratic norms of the original constitution of Shiv Sena, which was not accepted by the Commission in 1999 have been brought back in a surreptitious manner, further making the party akin to a fiefdom.
"The paradox of India being the world's largest democracy and its political field being occupied by some parties which are being treated as fiefdoms is disconnecting. For a truly functioning democracy, it is important that one of the key stakeholders, which is the political parties, are run in a democratic manner and this in turn can be ensured only if the constitution being adopted by them does not allow concentration of power in the hands of a few," said the Election Commission in its order.
The EC also said that the name of 'Balasahebanchi Shivsena' and the symbol of Two Swords and Shield, which was allotted to the petitioner by way of the interim order will henceforth be frozen with immediate effect.