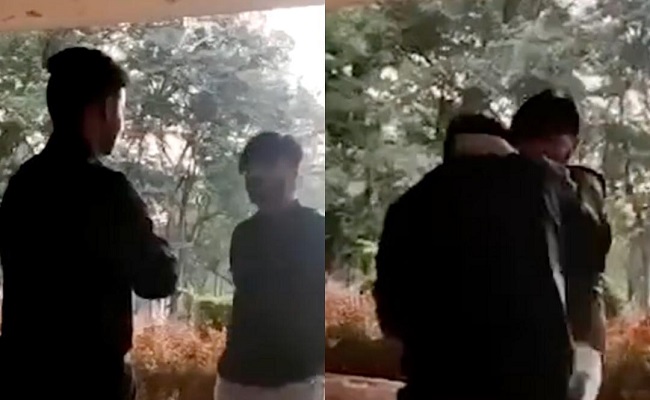 The Dundigal police in Hyderabad registered a criminal case against Bandi Sai Bhagirath, son of Telangana Bharatiya Janata Party president and Karimnagar MP Bandi Sanjay, for allegedly beating up a junior student in the name of ragging.
The incident took place at Mahindra University on Monday night. A video of Bhagirath abusing the student and beating him up in the name of ragging went viral in the social media on Tuesday.
The video clearly showed Bhagirath abusing the other student in filthy language before beating him up. Bhagirath's friend also was seen indiscriminately attacking the student.
It was revealed in the video that Bhagirath was threatening the boy with dire consequences if he revealed the same to others. He said nobody would be able to do even if it was brought to the notice of the government.
Students reportedly complained to the police saying Bhagirath had been behaving rudely with all the other students.
"This is not the first time that he had done like this. Even in Delhi, where he studied in the past, he misbehaved with other students and he was rusticated from the college," his fellow students said.
Based on the complaint, the Dundigal police booked a case against him under sections 341, 323, 504 and 504 of Indian Penal Code.