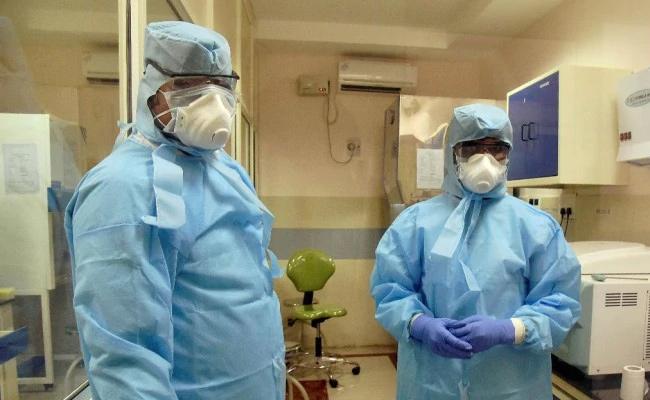 After making a thorough inspection of the Coronavirus situation in Telangana, particularly in Hyderabad, the Central team is likely to visit Andhra Pradesh in a day or two, sources from New Delhi said.
According to these sources, the Centre is planning to send a team of officials to the hot spots in Andhra Pradesh, in the wake of growing number of Covid-19 positive cases in the state with every passing day and the state reporting the highest number of deaths due to virus compared to other states in South India.
Sources said the Inter-Ministerial Central Team (IMCT) is likely to visit Kurnool, Vijayawada, Guntur, Nellore and Chittoor districts which account for 80 per cent of the cases in the state till now. The team is likely to focus on Kurnool and Guntur specifically.
While Andhra Pradesh is far ahead of any other state in the country in terms of conducting tests, the increasing number of cases is causing a lot of alarm. On Thursday, too, as many as 72 new cases were reported, mostly from Kurnool and Guntur.
The central team is likely to make enquiries about the Tablighi Jamaat meeting returnees, who are concentrated in Vijayawada, Guntur, Kurnool and parts of Nellore. It would also look into the alleged violation of lockdown norms by political groups.
The five-member central team which toured Hyderabad for four days expressed satisfaction over the steps taken by the Telangana government to contain Covid-19.
Punya Salila Srivastava, Joint Secretary, Ministry of Home Affairs (MHA) during her daily briefing to the media on Thursday said there were adequate no. of testing kits, PPE, etc in Telangana and that the state was using an end-to-end IT dashboard to track patients right from testing to discharge.
She also said the KCR government had taken care of the poor by supporting the shelter and meals which included the migrant labour also and was following the treatment protocols, testing protocols and discharge protocols.