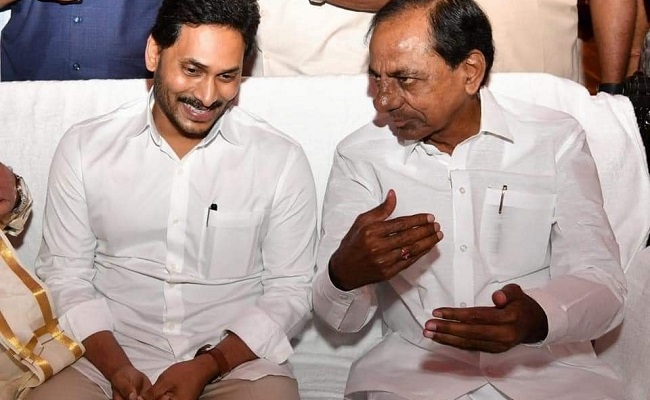 Unlike in the first term, the Telangana Rashtra Samithi headed by chief minister K Chandrasekhar Rao would not go in for early elections to the state assembly. It would complete its full term till December 2023.
This was stated by Telangana minister for power G Jagadish Reddy on Saturday.
He brushed aside the speculations being floated by the opposition parties that the chief minister was planning to hold elections for the state assembly ahead of the schedule to overcome the mounting anti-incumbency in the state.
"There would be no advancement or postponement of assembly elections in the state. We shall go to elections as per the schedule," he said.
Since Telangana has already entered into 2022, it is more or less an election year for the political parties in the state.
There were reports that KCR would take a call on the early elections after watching the results of the assembly elections in five states, particularly Uttar Pradesh, Punjab and Uttarakhand.
If the results are against the BJP in these elections, KCR might continue till the completion of its term. If the BJP retains its hold in the north, the TRS chief might go in for early elections either this year end or early 2023 to avoid the BJP take advantage of the situation.
However, the BJP leaders have been suspecting that KCR would definitely go in for the early elections at least six months ahead of the schedule.
In Andhra Pradesh, too, there is a talk of early polls.
The opposition Telugu Desam Party leaders are suspecting that chief minister Y S Jagan Mohan Reddy might do a KCR by going in for early elections to the state assembly next year, as there would be increasing anti-establishment wave in the country.
The surveys also indicated that Jagan would win hands down if the elections are held now but the situation might change as the time progresses.
As his government is facing financial crisis, it would be extremely difficult for him to implement the poll promises and that might prove negative for him. So, he might go in for early elections, say analysts.