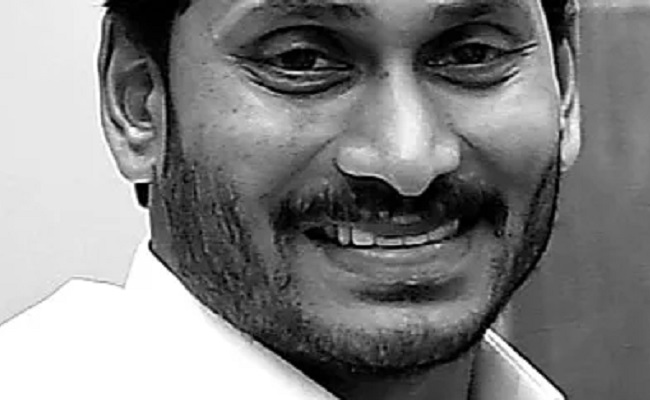 YSR Congress party president and Andhra Pradesh chief minister Y S Jagan Mohan Reddy would be completing three years in office by this month end.
So far, there have not been any announcements on how the ruling party and the government want to celebrate the three-year term of the chief minister.
Normally, the arrangements for the celebrations should have begun by now, but there was no indication to that effect for now.
According to party sources, Jagan is learnt to have given instructions to the party cadres to keep the three-year celebrations a low key affair. As such, no major programmes have been announced by the party leadership as of now.
The chief minister himself is away in Switzerland along with the family. Though he might be back in Tadepalli by May 31, he might not celebrate his three-years in office in a big way.
He is expected to address a public meeting at some place on that day but the programme is yet to be finalised.
He has already asked his party leaders to take up Gadapa Gadapakoo Prabhutvam (The government at every doorstep) programme and it would continue on May 31 also. The party leaders would be among the people on the third year completion day.
On the other hand, the ministers belonging to SC/ST and OBC sections would also be addressing a series of public meetings from May 26. So, the celebrations would only be among the people.
In fact, the Jagan government has not celebrated the first year and second year in office in 2020 and 2021 respectively because of Covid-19 pandemic first and second wave. On both the occasions, there were lockdowns in the state on account of the pandemic.
However, on the occasion of second year in office, Jagan released a booklet explaining the achievements of his government in the two years.
The booklet was a sort of report card on the implementation of schemes like Amma Vodi, Village Volunteer System, Village Ward Secretariats, Ration home delivery, Aarogyasri, YSR Kapu Nestham, YSR Rythu Bharosa, Vahanamitra, Jagananna Vidya Deevena, Vasati Deevena, Cheyutha etc.
The YSRC social media wing extensively propagated the achievements of Jagan government. But there were no large scale celebrations.