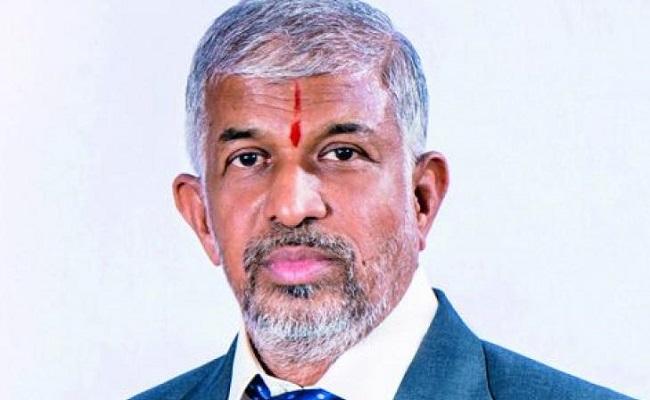 If the speculations doing rounds in a section of media are true, prominent industrialist from Telangana and chairman of My Home group Jupally Rameshwar Rao is likely to get the nomination to the Rajya Sabha from Andhra Pradesh on behalf of YSR Congress party.
Rameshwa Rao, who had desperately tried for the Rajya Sabha nomination from Telangana Rashtra Samithi, is learnt to have lost hopes as TRS president and chief minister K Chandrasekhar Rao has started keeping him at bay for the last few months.
KCR is learnt to have got the indications that Rameshwar Rao was getting closer to Bharatiya Janata Party in general and Prime Minister Narendra Modi in particular.
During the inauguration of Statue of Equality, the 216-feet statue of Saint Ramanujacharya at Chinna Jeeyar Swamy ashram at Muchintal on Hyderabad outskirts on February 5, Rameshwara Rao was found moving closely with the Prime Minister.
On the inauguration plaque, only the names of Modi and Rameshwar Rao were inscribed, causing irritation to the chief minister, who boycotted the event. It was Rameshwar Rao who made all arrangements for the PM's visit.
After that, the My Home group chairman is not being entertained by KCR or his government or his party. As a result, Rameshwara Rao realised that his chances of getting the Rajya Sabha nomination from Telangana are bleak.
So, he started lobbying with YSRC president and Andhra Pradesh chief minister Y S Jagan Mohan Reddy for the RS ticket. In fact, Rameshwara Rao had close links with YSR family right from the beginning and during the YSR regime, he got major projects.
He is also said to be using his influence with the Centre to prevail upon Jagan to give him the Rajya Sabha seat.
"There is a talk that the BJP central leadership might ask for the RS seat to industrialist Gautam Adani's wife. If it doesn't materialise, it might recommend Rameshwar Rao's name," sources said.
By the way, Rameshwar Rao is also a member of the Tirumala Tirupati Devasthanams trust board. So, if the BJP insists, Jagan might not reject the proposal to give the RS ticket to Rameshwar Rao.