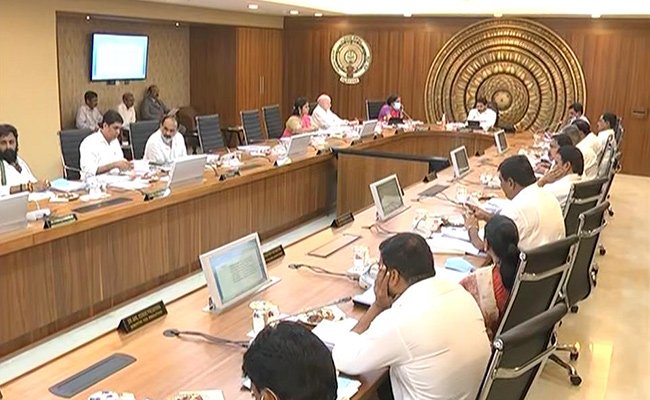 If YSR Congress party president and Andhra Pradesh CM Y S Jagan Mohan Reddy has his way, there are going to be 26 districts in place of the present 13 districts in the state, instead of 25 as originally planned.
A decision to this effect was taken at the meeting Andhra Pradesh state cabinet, which met under the leadership of Jagan in Amaravati on Wednesday.
The cabinet, which discussed 22 issues on the agenda, took a decision in principle to create 26 new districts by delimitation of the existing 10 districts.
A committee under the auspices of chief secretary would be appointed to study the nitty-gritties of the new districts and make a recommendation to that effect.
The cabinet decided that the formation of new districts should be completed before March 31 next. No political leaders would be involved in the delimitation of the existing districts to form the new districts, and it would be completely a bureaucratic decision.
The basis for the formation of new districts is the parliamentary constituency.
As was promised by Jagan during the padayatra, there would be one district for each parliamentary constituency and the geographical boundary of each district will be in accordance with the jurisdiction of the parliamentary constituency.
As such, there would be 25 districts in Andhra Pradesh, since there are 25 parliamentary constituencies in the state.
However, deputy chief minister Pamula Pushpa Srivani suggested that Araku parliamentary constituency was very geographically very large, encompassing four districts.
As such, it would be better if Araku parliamentary constituency is split into two districts, she suggested.
Jagan asked the authorities to examine the proposal and if it is okayed, there would be 26 districts, rather than 25 in AP.
CLICK HERE!! For the In Depth Updates on all the OTT Content