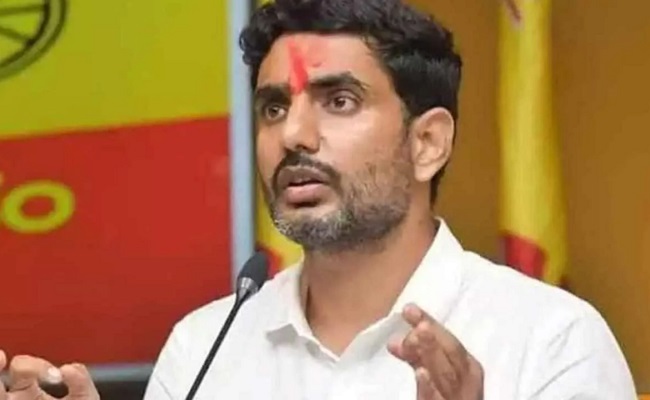 As reported in these columns a few days ago, Telugu Desam Party general secretary and party president N Chandrababu Naidu's son Nara Lokesh is all set to commence his marathon padayatra in January.
Lokesh himself disclosed his plans at a meeting of party workers at Mangalagiri on Friday.
He announced that he would embark on the padayatra from January 27, beginning from Kuppam, his father's native constituency in Chittoor district and ending with Itchapuram in Srikakulam district on the borders of Odisha.
The TDP general secretary disclosed that he would walk for 4,000 km in a span of 400 days – which means the padayatra will cover on an average 10 km a day.
He said he would walk for four days in Mangalagiri constituency and in the remaining days, he would try to cover all the constituencies in the state.
Lokesh called upon the party workers to counter all kinds of weapons ruling YSR Congress party president Y S Jagan Mohan Reddy would use to thwart his padayatra and defeat him in Mangalagiri.
He asked the party workers to nurture Mangalagiri constituency and see that he would win the seat comfortably.
By declaring that he would walk for 400 days, Lokesh sent a clear signal that he would walk almost till the next elections are announced.
According to party leaders, Lokesh wants to give a lot of importance to the youth leaders in his padayatra.
One wonders whether Lokesh would be able to restore the glory of the party and prove himself as a leader or whether he will end up like Congress leader Rahul Gandhi, who has been walking enthusiastically but his party has lost all the glory in the states.