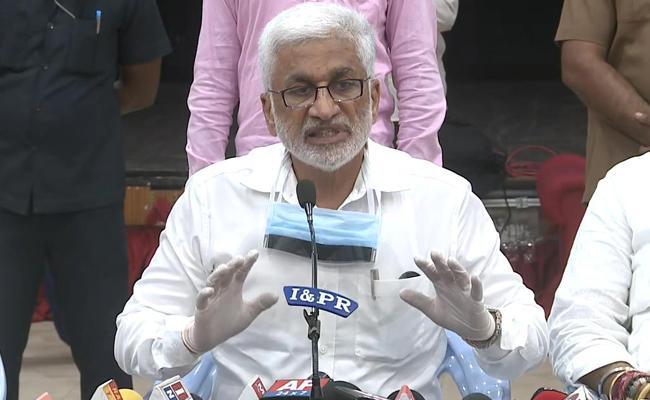 YSR Congress party on Wednesday took a dig, albeit indirectly, at Lok Sabha Speaker Om Birla for dodging on disqualifying party's rebel MP from Narasapuram Kanumuru Raghurama Krishnam Raju despite repeated reminders.
In a letter to the Lok Sabha Speaker, YSRC general secretary V Vijay Sai Reddy reminded that a delegation of the YSRC parliamentary party led by him had submitted a letter on July 3, 2020 seeking disqualification of Raghurama Krishnam Raju, on grounds of defection rules, 1985.
"Thereafter several times, YSRC MPs met you in person to urge you to act expeditiously on the petition and you had assured of timely action. Even this month, the party leaders submitted petitions again twice," he reminded.
But, after more than 11 months of submitting the first petition, the YSRC got a reply from the Speaker's office asking the party to make changes in the petition in accordance with the Code of Civil Procedure, 1908.
"This is, as far as prudent logic is considered, a clerical reply and should have been brought to our notice much earlier and not after successful completion of 2 parliament sessions. Any defects in the petition could have been brought to the notice of the filing party much earlier," Sai Reddy said.
Stating that a fresh petition regarding disqualification of Raju would be submitted with all the requirements, the YSRC leader said it was very unfortunate that the party had to bring up this issue of action disqualification petition several times.
"The office of the Speaker of Lok Sabha is considered to be a model for other government offices in compliance with the rules and efficiency. The inordinate delay in acting disqualification petition is causing injustice to the people of Narasapuram, as they are being represented by a person who is ineligible. Raju's constituency deserve to be represented by someone legally fit to be their Member of Parliament," Sai Reddy said.