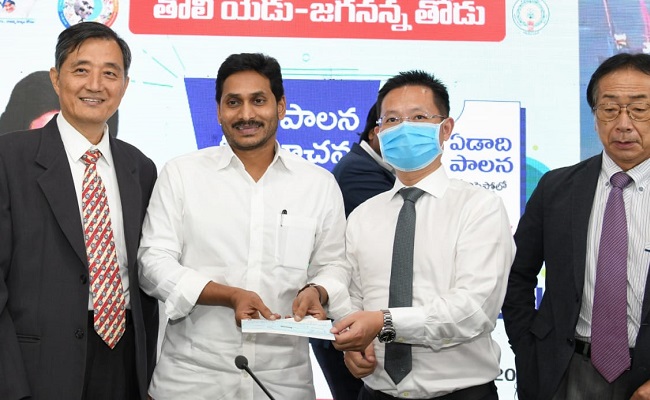 The announcement made by managing director of South Korean automobile giant Kia Motors Kookhyun Shim on Thursday that the company would soon expand its India plant in Anantapur district with an additional investment of US $54 million raised many an eyebrow in the business circles.
Reason: there were reports till recently that Kia Motors might shift its expansion unit to some other state – either Tamil Nadu or Maharasthra, as it was not comfortable doing business with Andhra Pradesh.
But suddenly, on Thursday, Kia India Chief Executive Officer and Managing Director Kookhyun Shim, while interacting with Andhra Pradesh Chief Minister Y S Jagan Mohan Reddy, the company would make an additional investment of US $ 54 million for expanding the Kia Motors' plant at Hindupur in Anantapur district to manufacture Sports Utility Vehicles (SUVs) in the state.
He went on to say that the company is all set to become a model for foreign investors and investments coming to Andhra Pradesh.
Now, there is a talk in the business circles as to why there is this sudden announcement from Kia Motors. There are reports in a section of media that there is a link between this announcement and the recent Styrene gas leak incident in LG Polymers' plant at Visakhapatnam which claimed 13 lives.
Apparently, LG Chem, the parent company of LG Polymers, is also a South Korean company like Kia Motors and both of them have business links. LG Chem supplies batteries to Kia Motors and its sister company Hyundai Motors, for their new electric vehicles.
So, naturally, LG Chem also supplies batteries to Kia Motors' India plant in Anantapur. It appears LG Chem has requested Kia Motors to continue business with the Jagan government so that the latter might not penalise the LG Polymers' plant in Vizag!
Nobody knows how much truth is there in this talk, but the link between the two companies has certainly become a news!